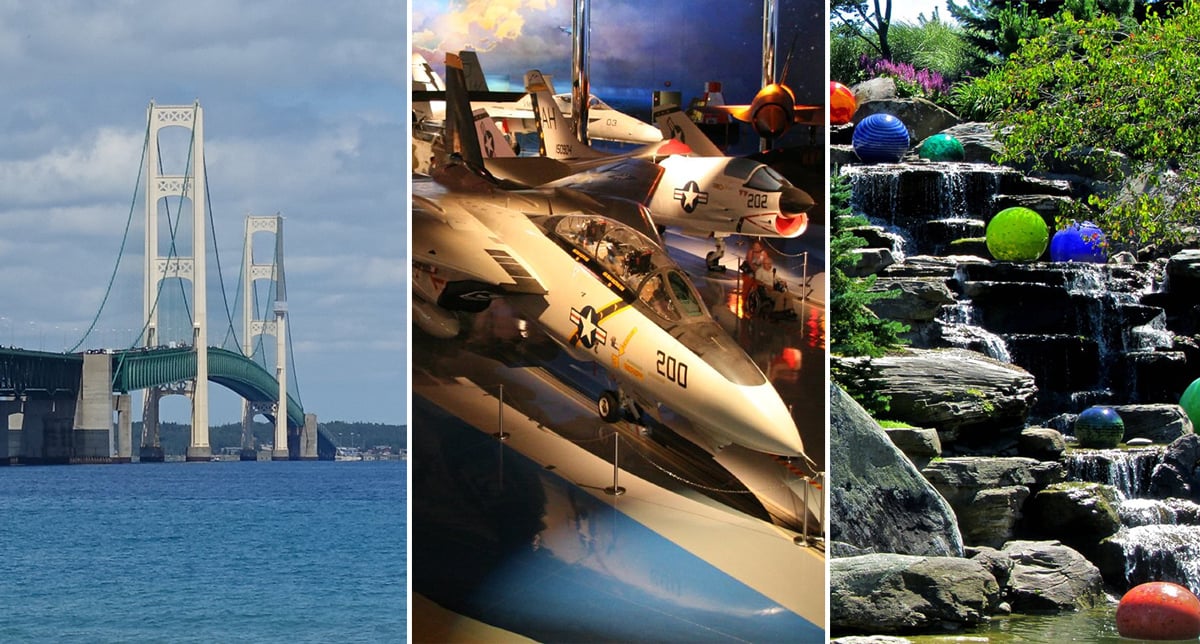 Not all trips need to be taken by plane, train, or automobile. Bus travel is a great way to get around the state of Michigan on the cheap, whether for a daily commute, a day trip with family or friends, or a staycation in a nearby large city or small town.
Indian Trails gives riders lots of fun and inexpensive excursion options. Not only are our premium motorcoaches comfortable, but riding them avoids the hassles of driving and parking. It is well worth the price of a ticket.


How Much Does Bus Travel Cost?
Sometimes that price is as low as a cup of coffee. Indian Trails has cheap tickets between many popular destinations in the Great Lakes State. Fares start as low as $6 for one-way trips within a 25-mile range, including between:
• Detroit and Southfield
• Bay City and Saginaw
• Mackinaw City and St. Ignace
Back To U!
During the school year, college towns all over Michigan are bustling with activities and events for all ages to enjoy. A new semester is a great time for students, faculty, and guests to take a bus trip between Michigan's beautiful university and college campuses.
Indian Trails has lots of bus fares for less than $20 along many campus routes and discounted rates for students. There is no better way to get to your favorite school's football game or visit friends on other campuses. These include travel between:
Alma and East Lansing, $12 (student price $11)
Alma and Big Rapids, $14 (student price $12)
Mt. Pleasant and East Lansing, $15 (student price $13)
Heading back to school on a bus won't break the bank either. Even students on a tight budget have options to travel back and forth from home and school more frequently with tickets this cheap.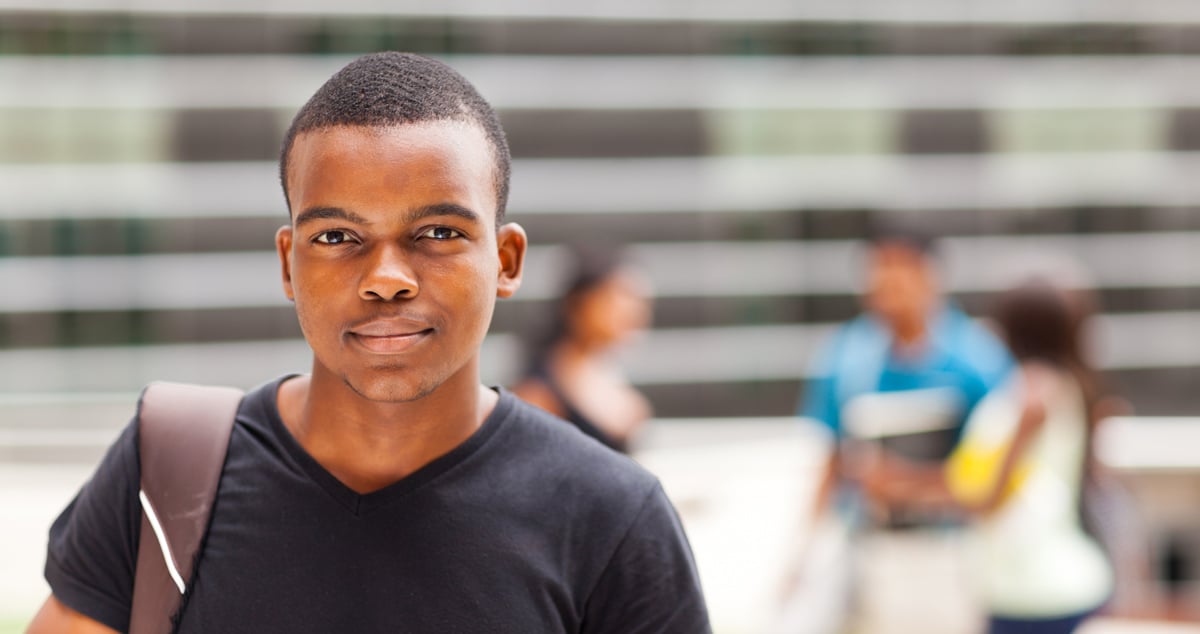 Quick Getaways
With the cost of gas these days, taking a bus is a lot less expensive than driving a car, and a lot less stressful, too. Let Indian Trails do the driving, and you can enjoy the trip.
If you're just looking for a quick getaway, play tourist at home with a nearby staycation. Consider planning a romantic evening or weekend away to treat yourself. Experience all the food, arts, culture, and outdoors that these Michigan cities offer world travelers.
If you are looking for a popular destination in your price range, Indian Trails can offer up some recommendations. You can even make it a twofer and travel between two cities with multiple attractions.
Mackinaw City and St. Ignace - $5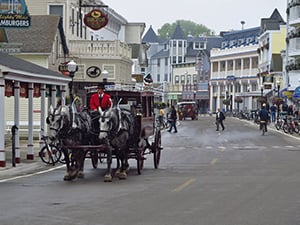 When you're visiting Mackinaw City, you can enjoy gaming, dining, and other attractions at Odawa Casino. Or take a ferry ride to charming Mackinac Island or its Mackinac Island State Park, which was honored by National Geographic as "one of the 10 finest in America."
While you're there, St. Ignace is just a few miles away and fewer dollars away, with the Kewadin Casino and Kewadin St. Ignace Hotel offering a choice of games, restaurants, and entertainment.
If the outdoors is more your speed, you have a choice of hiking, helicopter tours, jet boat rides, and parasailing. You can't lose.
Marquette and Houghton - $19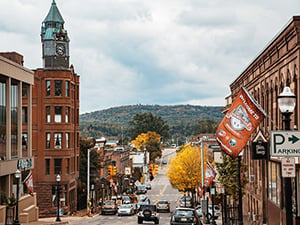 No visit to Marquette would be complete without a visit to Lakenenland Sculpture Park where you can experience the beautiful works of art in the great outdoors year-round. Marquette also has wonderful restaurants and breweries such as the Ore Dock Brewing Co. and Blackrocks Brewery.
In Houghton, there are many things to do with the family. You can learn about the Copper Country region's cultural and natural history with a visit to the Mineral Museum of Michigan, the Carnegie Museum of the Keweenaw, or the Keweenaw National Historical Park.
Kalamazoo and Grand Rapids - $15
Kalamazoo, sometimes known as Kzoo, is home to a variety of so-called zoos, but they don't all house animals. The Air Zoo Aerospace & Science Experience is a Smithsonian-affiliated center featuring historical artifacts, exhibits, and realistic flight simulators. The Skate Zoo is an indoor/outdoor skate park.
The city is also home to the Kalamazoo Institute of Art, featuring work by local and national artists. Wind down your day with a drink at any one of Kalamazoo's wineries, breweries, or distilleries. Walking tours are also available.
Grand Rapids has something for everybody. Some big cultural attractions include the Grand Rapids Public Museum, the Grand Rapids Art Museum, and the Frederik Meijer Gardens & Sculpture Park. For a fun, mental challenge, try your hand at the Grand Rapids Escape Room.
If physical activity is more your thing, you can zipline through the epic TreeRunner Grand Rapids Adventure Park, overcoming obstacles and communing with nature.

Some other low-cost city pairings include travel between:

Why Take an Indian Trails Bus?
Indian Trails offers bus service throughout the mitten and U.P., providing safe, comfortable travel to Michigan's most beautiful and fun destinations.
Indian Trails is bus travel on a premium motorcoach, with amenities such as reclining seats with headrests and footrests, seat belts, USB ports, free Wi-Fi, climate-control, onboard bathrooms, and cupholders.
We even have a bus tracker that enables you to see where your bus is, at any given time, so you don't have to wait outside for your bus, wondering where it is.
Bus travel with Indian Trails is not only pleasant for you personally, but it's also good for our planet. Our fleet includes eco-friendly buses that take up to 50 additional cars off our roads (and CO2 out of in the air) with each trip.
So, come on, let's go! Book your cheap ticket today and arrive at your destination safely, comfortably, and stress-free.
To see a map of our bus routes, visit Bus Routes | Indian Trails, Michigan. Looking to travel outside of the state? Indian Trails also connects you to almost anywhere in the continental U.S. If you want to check out pricing on specific towns, visit our website at www.IndianTrails.com and select "BUY A TICKET" or call (800) 292-3831.