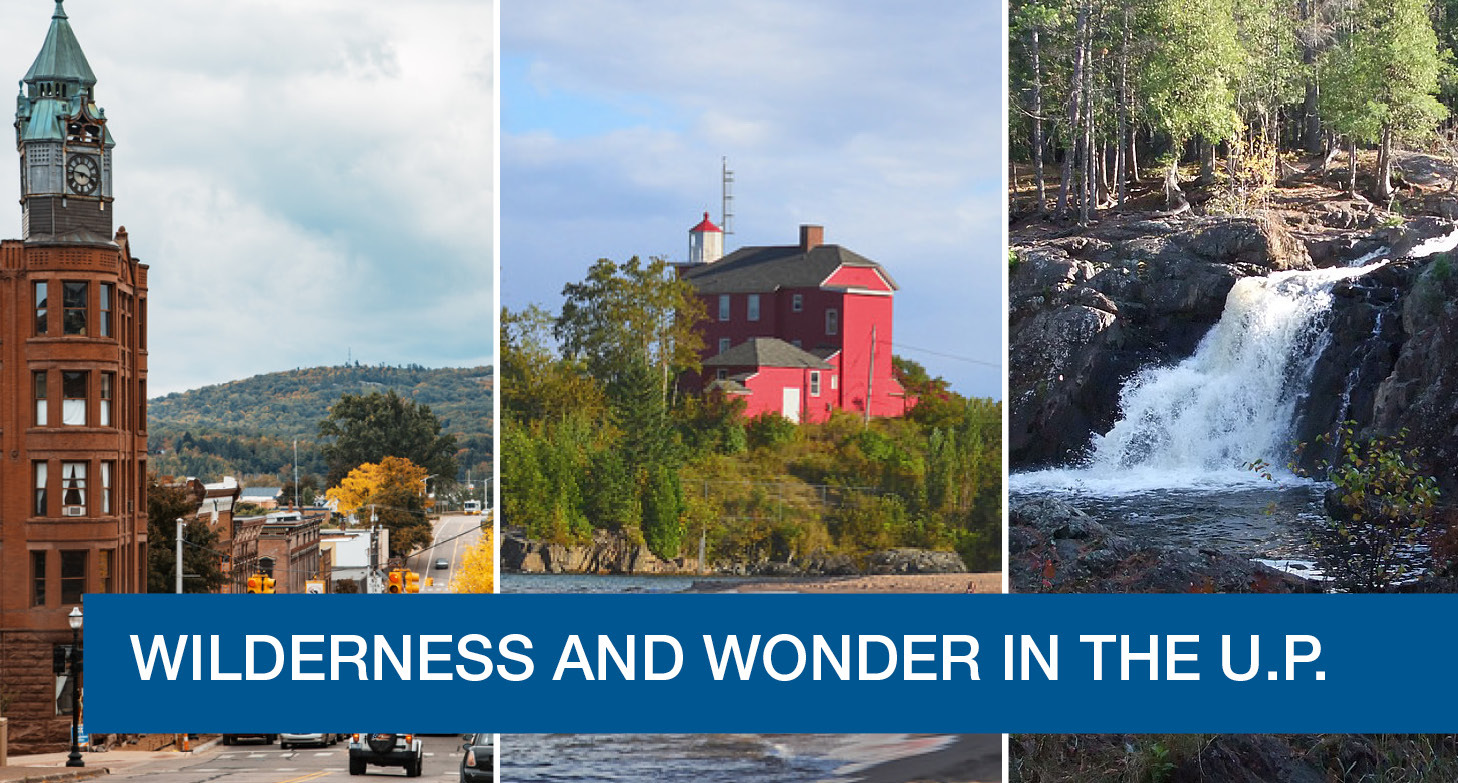 Michigan's Upper Peninsula is a place of wilderness and wonder in every season. It offers Lake Superior — the largest freshwater body on the planet that is larger than Connecticut, Massachusetts, Rhode Island and Delaware combined — and Mt. Arvon, in the Huron Mountains, the state's highest point at 1,979 feet. Our beloved UP is our last bastion of untouched natural beauty, with lakes, streams, waterfalls, and scenic rocks and overlooks that take your breath away.
What To Do In Marquette
But, as wild as it is, the UP also offers plenty of modern conveniences in great resorts, casinos, lovely towns and cities, top-notch higher-education institutions, and more. In particular, Marquette is the perfect destination for groups that want to experience Mother Nature's splendor and some of the best accommodations in the state. Not convinced? Read on:
Beautiful Beaches
Marquette is located on the south shore of Lake Superior, making it a beautiful place to be any time of the year. In the summer the cool waters refresh, and the quiet, sandy beaches span as far as the eye can see. In the winter, the intensity of the waves and buildup of ice mountains, fountains, volcanoes, and bizarre ice sculptures on the shore, provides an ever-changing canvas to observe. So if you want to see something truly unique and awe-inspiring, tour Lake Superior's ice formations, a hike your group won't soon forget.
Wonderful Waterfalls and Rousing Rock Climbing
Another UP specialty to see any time of the year is one of the waterfalls near Marquette; you could even plan a waterfall tour for your group. As long as you're out and about in the wilds, why not give ice or rock climbing a try. If you're an avid climber, consider planning your trip around the Michigan Ice Fest in February, featuring clinics and courses as well as exhibitors of gear, clothing and equipment. You might even get to meet one of the pros on hand.
Best Breweries
Also ready to be enjoyed year-round are the products of the many local breweries, including Ore Dock Brewing Company, Blackrocks Brewery, Barrel + Beam and Marquette Harbor Brewing Company in Marquette, and Cognition Brewery and Jasper Ridge Brewery & Restaurant located just down the road in Ishpeming. Each has its own specialty craft beers and many also have menus, live music and events as well.
Winter Wonderland
If your group loves the winter, it's pretty obvious Marquette is hard to beat for snowy fun. One crazy event is the Downtown Showdown, a beer- and music-filled Saturday in February when snow is brought in to town for building all types of skiing and snowboarding jumps and rails. Thanks to the steep streets of Marquette, the courses are made-to-order, and anyone with the gumption to try is invited to compete.
Another UP specialty is the 906 Polar Roll, also held in February, that pits fat tire bikers against each other in a 35-mile race from Ishpeming to Marquette. For Iditarod fans, there's also the UP200 sled dog race from Marquette to Grand Marais and back, 230 miles of rugged frozen terrain on sleds pulled by 12-dog teams.
Summer Spectacular
For those who prefer to plan a summer trip, there is plenty to enjoy in and around Marquette during the warmer months. For example, birding enthusiasts will love the abundance of viewing spots in the area, and with 399 native bird species to look for, this one activity could easily consume a day for your group. Or perhaps you have some golfers in your group who want to hit the links, while others want to shop the many fun and eclectic shops in town.
Another cool excursion your group can take is a lighthouse tour of the five nearest structures that still shine their lights and signal their foghorns to warn mariners of dangerous coastlines or guide them to a safe harbor.
Or spend a day on an arts and culture tour of museums, theaters and music venues. Museums are everywhere, including the Marquette Maritime Museum, the K.I. Sawyer Air Force Base Heritage Air Museum and the Michigan Iron Industry Museum in nearby Negaunee, and the U.S. National Ski and Snowboard Hall of Fame in Ishpeming. For the arts, there's The Studio Gallery and DeVos Art Museum in Marquette and the Marquette Arts & Culture Center. Theaters include Northern Michigan University's Forest Roberts Theatre in Marquette and in Negaunee, and the historic Vista Theater, one of the last of its kind in the UP. Musically speaking, the Marquette Symphony Orchestra has an ongoing calendar of performances with something on the lineup for people of all ages.
Marquette is a truly beautiful place to visit, and getting there is half the fun. So start planning to visit Marquette with your group and download our "Compete Guide to Booking a Bus" to help make it a breeze! If you want more ideas for great group trips, check out our blog, "Your Dream Trip: Destinations in Michigan."