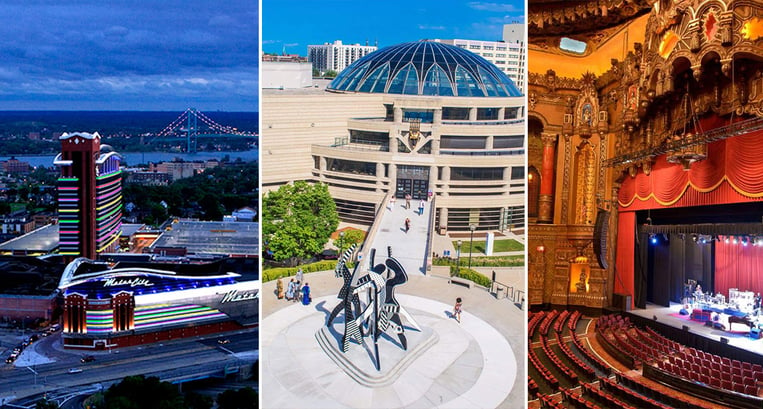 The rebirth of a city is a wonderful thing to witness. And the transformation of Detroit may be one of the most dramatic "come-back" stories of any American city in recent history. One visit there, and you can see how the area has rebuilt and preserved a legacy for all to treasure and enjoy.
Want to experience this for yourself? Whether you're planning a field trip for a couple dozen of your closest friends to a game at the Little Caesars Arena or a date night out on the town on Woodward Avenue, Indian Trails has you covered.
There are plenty of things to do in Detroit for all ages, interests, and budgets, from auto shows and culture to music, gaming and professional sports, whatever the season. Maybe you want to see a particular event or you want to explore the whole and evolving Detroit environment. You can go solo and book a ticket on an Indian Trails bus or charter an Indian Trails bus for a large group.
Detroit is host to many special events throughout the year—concerts, sports, festivals—that are worth the trip, but with so many top attractions in the Motor City—shops, architecture, museums and historic neighborhoods—you might want to make an entire week of it.


Downtown Detroit
Major downtown developments you may have missed include:
Detroit has a long bucket list of must-see cultural attractions. Here are some suggestions to get you started.


Theatre and Concerts in Detroit
Music permeates the history and cultural landscape of Detroit, from large concert halls and arenas to small bars and clubs, from museums to casinos and outdoor festivals in the summer. It's also the birthplace of Motown Records (preserved now as the Motown Museum). Even city-within-a-city Hamtramck has a vibrant music scene with an annual music fest spread over more than a dozen venues.
The Detroit Symphony Orchestra is one of the world's oldest symphonies and one of the most accessible. Its Orchestra Hall home was renovated and expanded into the Max M. & Marjorie S. Fisher Music Center (The Max) in 2003. It regularly hosts classical, pop and jazz concerts.
Other venues for theatre and concerts in Detroit include:
For other live music venues, click HERE.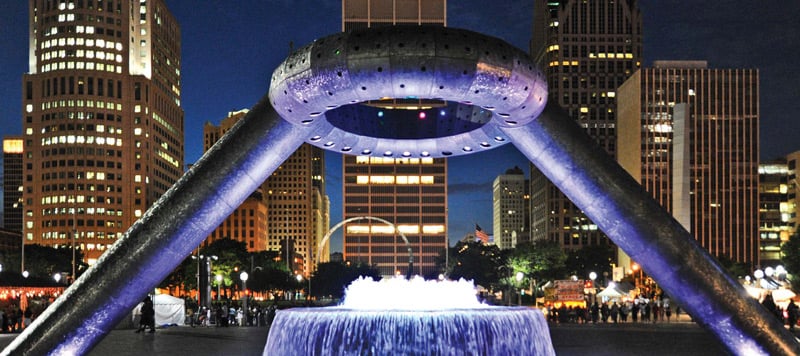 Art Museums and Art in Detroit
The Detroit Institute of Arts is one of the top six art collections in the United States and one of the top attractions in Detroit. It famously features Diego Rivera's Detroit Industry Murals, 1932-1933, but there's a lot more to see. Since its 2007 renovation and expansion, more of its permanent collection is on display than ever, and it gets major traveling exhibits, too. And here's a local tip, it's open until 9 p.m. on Fridays with special activities and live music.
Other notable art spaces in downtown Detroit include:
For more Detroit art galleries, click HERE.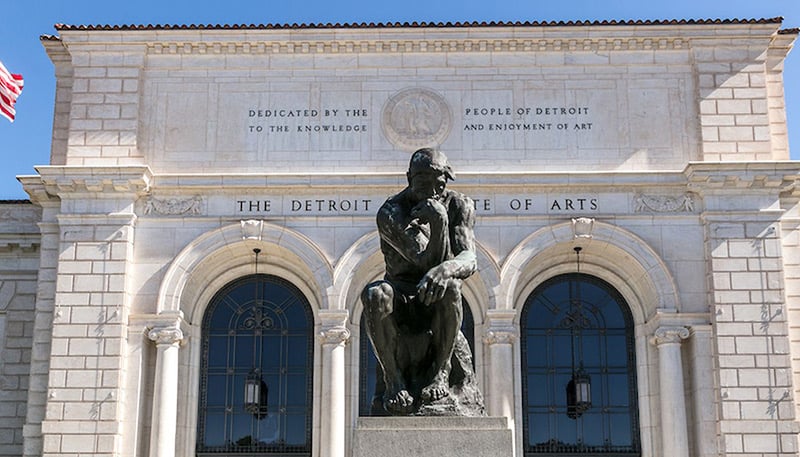 Other Detroit Museums
For informative, entertaining and mostly non-art exhibits, check out these venues:
Sports and Gaming in Detroit
Detroit is a big sports town with three large arenas downtown, that sometimes host non-sporting events:
Downtown also boasts three major casinos that offer fine dining and entertainment as well as cards, dice, slots, and roulette:
Tours of Detroit
If you want to see as much of Detroit in one day as you can, Visit Detroit and Experience Detroit have suggestions for self-guided tours of Detroit centered on topics such as neighborhoods, architecture, pastimes, scenic drives, history, shopping, or some "uniquely Detroit" attractions.
These are just a few of the things to do in Detroit. The Motor City is a phoenix: immortal and ever-renewing. The old and new are both on display and well worth your time.
Whether it's a last-minute couple outing or a long-planned trip with several friends or family members, Indian Trails can get you there and back again. To book individual tickets go to our ticket page or to charter an Indian Trails bus, visit our charter rental page. Either way, put Detroit on your calendar today!