After a long, cold Michigan winter, there's nothing better than being outside, soaking up the warmth of our surprisingly warm summers. From Lake Michigan to Lake Huron, it's not hard to find a small town or large city holding various festivals and celebrations from May-August. We've compiled a list of Michigan happenings for you, your family and your friends to enjoy. Get out and visit a town you've never heard of; you could learn something new and have some fun along the way.
ART FESTIVALS
Art takes form in all shapes, sizes and mediums. Our list of art festivals below is bound to show you something you've never seen before. Appreciate the work of both amateur and professional artists and craftsmen in these local art shows across our Great Lakes State.
Art on the Beach
When: June 22-23
Where: Oscoda
The eastern town of Oscoda is hosting their 33rd annual Art on the Beach on the edge of Lake Huron. With over 150 artisan displays, you'll be sure to find something you love. What's unique about this festival is the art can only be handcrafted; nothing pre-bought or assembled will be displayed.
Michigan Shakespeare Festival
When: July 11-Aug 18
Where: Jackson
This year, one of Michigan's two official Shakespeare festivals is held in Jackson. Learn more about the art of theater at this festival of plays. This year's lineup is The Tempest, Measure for Measure and Aphra Behn's "The Rover."
*Showings of these plays will not occur in the official second location of Canton until August.
FOOD FESTIVALS
If you're more "foodie" than artsy, don't fret. We have this year's tastiest festivals all lined up for your enjoyment. Michiganders love food and are proud of the melting pot of cuisines we have access to on a daily basis. We recommend grabbing a snack before you read more about where you can enjoy a bite to eat this summer.
Feelin' Fruity?
Not many people know that Michigan has an abundant fruit harvest, and summer is the best time to enjoy it. From cherries to blueberries to apples, here is your summer fruit festival lineup.
Traverse City National Cherry Festival
When: June 28-July 6
Where: Traverse City
The annual cherry festival is one you don't want to miss. Starting with an Old Town Classic Car Cruise Friday night, this week-long festival has activities for people of all ages. With 85 percent of activities being free, you can bring the whole family out to enjoy what this iconic festival has to offer. And don't forget to eat some cherry pie!
South Haven National Blueberry Festival
When: August 8-11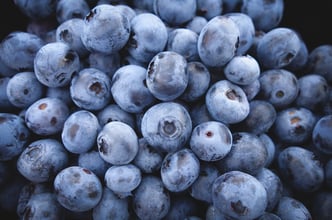 Where: South Haven
If you find yourself in need of something to do on the second weekend in August, you can turn to the South Haven Blueberry Festival, held each year to celebrate South Haven's tremendous blueberry crop. With a family 5K or 10K walk/run, live music, and a blueberry pie and ice cream social, enjoy the town of South Haven while eating their native crop.
Silver Lake Apple & BBQ Festival
When: September 13-14
Where: Silver Lake Sand Dunes, Oceana County
What goes together better than apples and barbecue? If you ask a Silver Lake resident, they would tell you: nothing. This fall festival is all about the farm-fresh apples of Oceana County and all levels of barbecue cooks. People come from near and far to taste what this festival has to offer. In addition to the food, there are plenty of family friendly events all weekend, including a 5K run/walk, live entertainment and a craft show.
Feelin' Cheesey?
Pinconning Cheese Festival
When: June 14-15
Where: Pinconning
Visit the little town of Pinconning where Dan Horn, native Wisconsinite, opened the first cheese factory in town, creating his iconic and unique colby recipe. Earn all that cheese by participating in the CheeseTown Challenge 2 or 5-mile race, which includes kids races, live music, and the Mac and Cheese Dinner Friday night at 5 p.m.
Before we get into the meat…
Posen Potato Festival
When: September 6-8
Where: Posen
From the Spud Run 5K to polka bands, the 68th Posen Potato Festival is where you want to be Labor Day weekend. Learn about the history of this northern Michigan town, and enjoy potatoes for breakfast AND dinner.
For the main course – meat!
Michigan Rib Fest
When: July 4-7
Where: Lake Orion
This event houses some of the best ribs and barbecue from local restaurants and food trucks. With more than a dozen food vendors, you won't go hungry or thirsty. Monster trucks, live music, and a Kidz Zone are sure to keep your family entertained.
Cheeseburger Festival
When: August 9-18
Where: Caseville
With the theme, "a celebration of life and the cruise we are making through it," who wouldn't want to head to Caseville to experience their 21st annual Cheeseburger festival? This laid back, end-of-summer festival has expanded to 10 whole days packed with live Jimmy Buffet-style bands, golf for all ages, and of course, BURGERS.
Kalamazoo Taco & Tequila Festival
When: July 20
Where: Kalamazoo
Don't miss out on the second annual Taco and Tequila Fest hosted by the Kalamazoo Growlers. Local food vendors will be showcasing their unique takes on tacos and tequilas. You can also enjoy live mariachi music, lucha libre wrestling and a taco-judging contest.
Grand Haven Salmon Festival
When: September 13-14
Where: Grand Haven
Celebrate the annual salmon migration by attending Grand Haven's Salmon Festival. Grand Haven is not just a summer destination; its location on the water provides a unique learning opportunity for attendees to take in the region's natural assets, all while celebrating the end of summer with an art fair, salmon cook-off and grape stomping.
Grand Blanc Food Truck Rally
When: Second Friday of every month, June 14, July 12 and August 9
Where: Grand Blanc
If all those specialty food festivals didn't fill you up, stop by Grand Blanc's food truck festival for a sampling of all types of different foods. This event is recurring and happens on the first Friday of the summer months. Don't leave the kids at home; there will be a kids zone, bounce house, crafts and more for them to do, all while munching on delicious food.
Flower Festivals
Once you're done filling up on all sorts of delicious food, take a stroll through these next festivals and make sure you stop to smell the flowers. Flowers are the main attraction at these festivals, but there is more than meets the eye.
Mackinac Island Lilac Festival
When: June 7-16
Where: Mackinac Island
Bring the whole family out for this 10-day celebration of Mackinac Island's historic lilacs. Learn about the history of Michigan's most well-known island. Don't miss out on horse drawn carriage tours, wine tastings, and a dog and pony show.
Mayville Sunflower Festival
When: July 18-21
Where: Mayville
From flea markets to tractor pulls to fields of sunflowers, the Mayville Sunflower Festival has what it takes to keep your family entertained all weekend long. Come to the thumb to celebrate Mayville, and finish the weekend with the county's best fireworks show.
Music Festivals
Here is a list of all types of music festivals happening this summer. For more information, visit their websites by clicking the links below.
Jackson Blues Festival
When: June 13-15
Where: Jackson County Airport
This 3-day event brings talent from all over the United States to Jackson's own county airport. Kids get in free, and there will be food vendors, beer tents and more on-site.
Summer Solstice Jazz Festival
When: June 21-22
Where: East Lansing
This 23rd annual FREE to the public event celebrates the official start of summer. Bring the whole family and enjoy different takes on jazz music, as well as some food and drink.
Mayfly Music Festival
When: June 21-22
Where: Dundee
The 19th annual Mayfly festival features a variety of all-day family entertainment. From the heritage market to their firework display, this is a family friendly event, and kids get in free.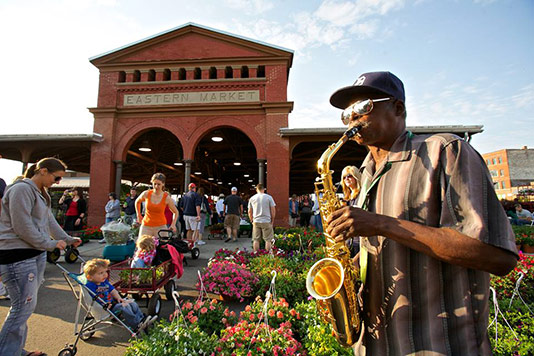 Charlotte Bluegrass Festival
When: June 20-22
Where: Charlotte
The 47th annual Bluegrass Festival is a highlight of the summer in Charlotte. Celebrating some of the biggest names in bluegrass, this festival is jam packed with good music and even better people.
Beaver Island Music Festival
When: July 18-20
Where: Beaver Island
This three-day event is put on by the Patrons of the Arts in Rural Communities and provides a variety of traditional art and music to the people of Beaver Island. Come visit the beautiful town of Beaver Island, and bring your kids – they get in free!
Ann Arbor Blues Festival
When: August 16-18
Where: Ann Arbor
This fun-filled festival is located on the Washtenaw Farm Council Fairgrounds. The 50th anniversary will be bigger and better than ever, so bring the whole family and join the party!
Lansing Jazzfest
When: August 2-3
Where: Lansing
The streets of Old Town will be home to the 25th annual Lansing Jazzfest this year. Come meander through art galleries while jazz music fills the air from several stages.
Concerts at the Courthouse
When: Fridays starting June 28- August 23
Where: Howell Courthouse Amphitheater
Howell's outdoor amphitheater located on the lawn of their historic courthouse will be filled with music every Friday this summer. Bring the whole family out for this FREE event.
Arts, Beats and Eats
When: August 30-Sept 2
Where: Royal Oak
This 22nd annual is large and in charge. With more than 200 performances on nine different stages, you're sure to hear or see something you love. Not only will there be beats, but art and eats as well. Bring the whole family to this fun-packed event!
There are lots of other awesome events happening all across Michigan this summer. Visit michiganfun.com to see the full list. From hot air balloons to grand prixs to asparagus, there is always something fun to see and do, and Indian Trails wants to help you get there. Charter a bus and take your whole family and some friends Soak up the summer sun while you have the chance!