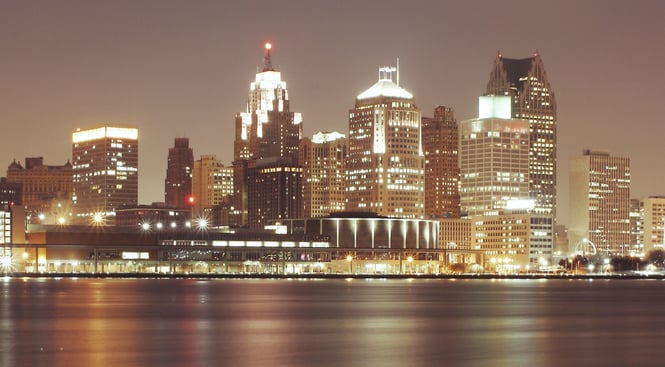 Let's get this out in the air: If you haven't been to Detroit recently, you don't know what you're missing. Long known for its blue-collar mentality, Motown music, and the automotive industry, Detroit is transforming into a 21st century metropolis, and Indian Trails can help you get there to experience it all.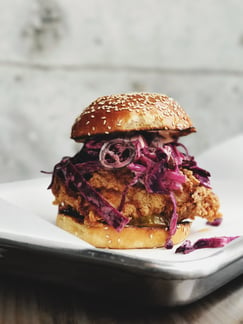 For one, this well-known industrial city has begun to transform into a trendy urban setting for
food lovers everywhere. Where to even begin? For starters, Slows Bar BQ, Gold Cash Gold, Selden Standard, Maru Sushi and Chartreuse Kitchen are all hip and flourishing spots in the Motor City, with countless others.
Not to mention, there's the famous Eastern Market, a thriving art scene anchored by the Detroit Institute of Arts (DIA) – a top-6 museum in the United States – and the beautiful Belle Isle Park, which lies in the middle of the Detroit River.
But Detroit hasn't let go of its roots, either. There are music and automotive attractions galore. Plus, an ever-changing downtown landscape filled with impressive casinos and home to the teams that make Detroit the best sports city in the nation. An Indian Trails Detroit bus tour can help you explore all these attractions.
Downtown
Detroit's downtown is a wonder for architectural buffs. Beautiful buildings such as the Guardian Building, Penobscot Building, David Stott Building – among many others – can all be easily accessed downtown.
Still feeling a casual stroll downtown? Be sure to visit the Detroit Riverwalk, a beautiful gathering place that expands miles across Detroit's international river front that includes playgrounds, lighted paths, Milliken State Park, and the world-famous Detroit Princess Riverboat.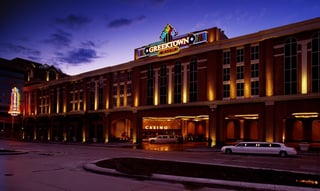 Aside from the beauty and wonder of downtown Detroit, it would be amiss not to mention the great casinos and sports entertainment options that call Detroit home. Casinos like Greektown, MotorCity, and MGM Grand offer award-winning casino experiences with hundreds of table games, live poker rooms, and thousands of slot machines between the three.
More of a sports nut? Come down in the spring and summer to hear the roar of Comerica Park, as the Tigers play America's pastime at the highest level. Or if you're heading down in the fall, you will surely see lots of Honolulu blue when the Lions battle it out on the gridiron at the impressive Ford Field. Not to be outdone, experience a "Let's Go Red Wings!" or "Detroit Basketball!" chant when the Pistons and Red Wings begin play under one roof at the Little Caesars Arena, starting in the fall of 2017.
Music
Motown, impressive venues, and genres from blues to rock 'n roll – Detroit has it all. Step back in time to when "a sound changed America" by visiting the Motown Museum. Home to a vast array of Motown memorabilia, photographs, and artifacts – not to mention Studio A, where legends like Smokey Robinson, Eddie Holland, and Norman Whitfield recorded – the Motown Museum is sure to attract any music lover's desire.
And if you're more of a live music aficionado looking for a great show, check out some of these amazing venues:
Automotive
Detroit was made famous by its massive car industry. The Motor City is home to the "Big Three" automotive companies (Ford, General Motors, and Fiat Chrysler), plus, it's the birthplace of Henry Ford, who founded Ford Motor Company and revolutionized the industrial world with his Model T automobile and mass use of the assembly line. Be sure to experience these automotive-related attractions:
Feeling the need to see what the new Detroit has to offer? Buy your roundtrip ticket to the Motor City and let Indian Trails do the driving!