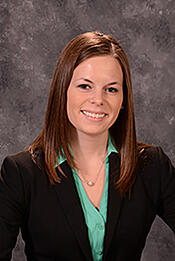 As a Marketing Specialist for the Detroit Metro Convention & Visitors Bureau, Danielle Sharp is your go-to when looking to charter a bus to Detroit.
By Danielle Sharp
Selecting a vacation destination is tough. Why not go with a place you know won't disappoint? Detroit is one of those places. From cars and culture to music, gaming and sports, "The D" offers fun for all ages and budgets during all seasons.
Detroit has been coined America's great comeback city for its recent major downtown developments, such as the renovation of Cobo Center, the city's convention center; the M-1 RAIL, a 3.3-mile streetcar project; and plans for The District, a mixed-use facility with dining, housing and a new hockey arena for the Detroit Red Wings. But Detroit has always shone as a city to keep on a culturists bucket list.
If you're thinking of planning a trip to Detroit — either for the first time or again — we have a few suggestions for can't-miss hot spots.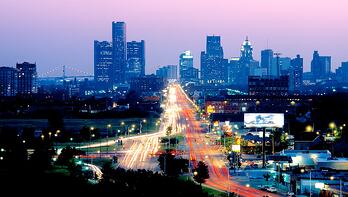 Photo Credit: Vito Palmisano
Automotive Attractions
Detroit is known for cars. We're the birthplace of Henry Ford and home to the Big Three, so unsurprisingly Detroit's cultural institutions, tours and marquee events are heavily focused on the automobile.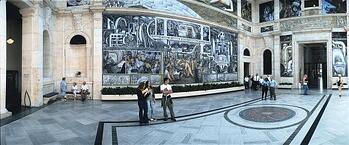 Photo Credit: Detroit Metro Convention & Visitors Bureau
Major Auto Events
North American International Auto Show
Autopalooza
Chevrolet Detroit Belle Isle Grand Prix
Concours D'Elegance
The Woodward Dream Cruise
Music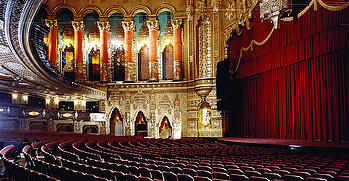 Photo Credit: Olympia Entertainment
Detroit is also known for music. We're the home of Motown and have made an impact on blues, techno, gospel, hip-hop and rock 'n' roll, too, with major artists, such Kid Rock, Eminem, Madonna, Bob Segar and many others born in Detroit and still singing the city's tune. You can experience Detroit's music scene at any of these venues or shows:
Downtown Detroit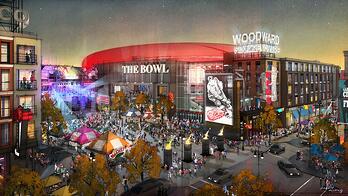 Photo Credit: Olympia Development of Michigan
Aside from cars and music, Detroit boasts architectural wonders. Take a downtown tour and see them up close and personal. Another can't-miss spot to add to your list is the Detroit International RiverWalk, where you can bike, jog and look south to Canada.
Some other top picks to consider: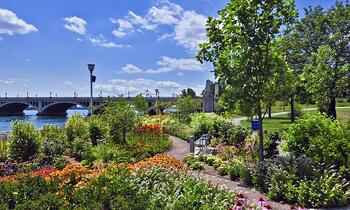 Museums
Charles H. Wright Museum of African American History
Dossin Great Lakes Museum
Michigan Science Center
Pewabic Pottery
Polish Art Center
Solanus Casey Center
Casinos
Greektown Casino
MGM Grand Detroit
MotorCity Casino
Sporting Facilities
Comerica Park
Ford Field
Joe Louis Arena
While you're here, you'll need a cozy place to stay and a few good meals to keep your energy up, so check out our hotel and dining listings. For more to see and do, keep posted to visitdetroit.com.
For additional Michigan destination ideas, visit our blog "Michigan Destinations: Your Dream Trip Guide."