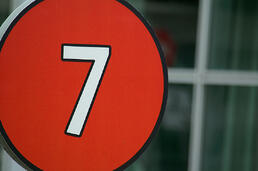 If only Steve Martin and John Candy had decided to rent a bus in "Planes, Trains, and Automobiles" – the 1986 comedy of endless travel misadventures – they would have had a much easier time getting from New York City to Chicago in time for Thanksgiving dinner.
There are many good reasons to choose a bus charter over other modes of transportation. Here are seven of the top ones:
Comfort
Kick back and relax. No, seriously: That nice big seat on your luxury motorcoach actually reclines. You get your own reading light and control your own ambient temperature. You're welcome to use electronic devices to your heart's content. In fact, you're likely to get free Wi-Fi and a 110-volt outlet to keep your batteries charged.
Convenience
Riding a bus means never having to say, "I'm lost." If you've ever had to wend your way through a strange downtown in rush hour traffic, or tried to park at a sports venue that seats 80,000 … you can appreciate the convenience of chartering a bus.
Plus, unlike traveling by air or rail – which gets you only as close as the nearest airport or train station – a charter bus takes you wherever you want to go. And you have your own private coach and driver while you're there.
Cost
With gasoline prices at record highs, riding a bus is an affordable alternative to driving. Per passenger, chartering a bus compares favorably to the price of a train ticket and is around half the cost of flying. Not to mention, if you charter a bus, you won't have to hire a taxi or rent a car for local transportation.
Congestion
Think about it: A fully occupied motorcoach could mean up to 55 fewer cars on the road.
Safety
Buses are safe! According to the Bureau of Transportation Statistics, buses are twice as safe as flying and 46 times safer than driving a car.
Carbon Footprint
Buses are better for the environment. According to the Department of Energy, motorcoaches are cleaner than any other mode of transportation, with lower emissions than airplanes, trains, and passenger cars. Plus, buses are fuel efficient, using significantly fewer BTUs of energy per passenger mile than any other mode of transportation.
Togetherness
A long bus ride is a great time for building teams, making friends, and creating lasting memories.
So, relax. Re-energize. Take a nap, read a book, sing a song, make a memory … in other words, ride the bus!

Plan your next trip with this easy to use organizational tool. It's FREE and we will deliver it to your email inbox immediately. Enjoy the trip!