An Easy Tool For Planning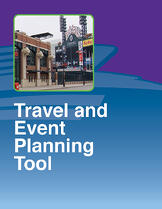 Sometimes a little tool can make life easier. Manage all the details for your trip at your fingertips with this standard template. Start with the standard form and customize it for your trip plans for a more organized planning process:
A great way to organize
Short and simple
Customize the worksheet to work for your trip
Fill out the boxes to the right and the form will be
delivered to your inbox shortly.