Put it on Paper!
Do away with scraps of paper and sticky notes. This handy little form is a daily running list for your trip itinerary. Built in Microsoft Excel for easy editing, you can change the fields to create headings that work for your trip plan.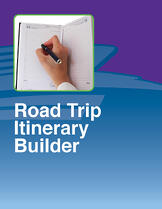 Document as you plan:
put the puzzle pieces together as you research your trip
map out timing
build in your rest stops, meal plans, and hotel
This form was created by a professional planner who knows, it is the little details that make the big trip go better.