Why Pineapple Punch Events Partners with Indian Trails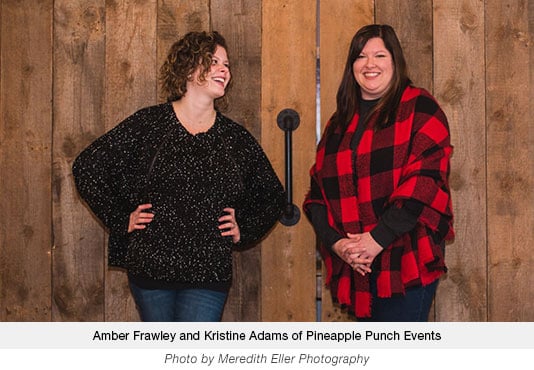 Of all the outings our charter buses are booked for—including sports competitions, class trips, wine tours, family reunions, trips to casinos, and cultural excursions—likely the happiest occasion is a wedding celebration.
For example, while planning for a wedding last July that would involve transporting guests from Lansing to a reception venue in Rives Junction, Mich., both the bride and her wedding planner found themselves on the same page about which bus company to use: Indian Trails.
"We'd both heard great things about Indian Trails," says wedding planner Amber Frawley, co-owner of Pineapple Punch Events. "And we wanted to pick up a large group that was staying at a Lansing-area hotel and get them to and from the ceremony and reception at Black Barn Vineyard & Winery north of Jackson."
Frawley and her business partner, Kristine Adams, founded Pineapple Punch Events in 2016, after years of experience in event planning. From offices in Jackson and Ann Arbor, they help plan weddings in areas of Michigan that include Lansing, Jackson, Ann Arbor and the Detroit Metro region. Since launching their business, the duo has planned more than 50 weddings.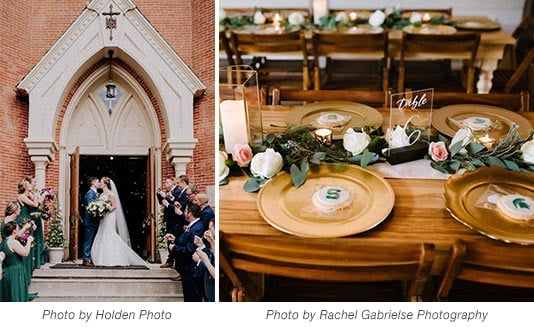 Some of the services they provide include creating a custom wedding planning checklist, curated vendor referrals, wedding weekend timeline creation, and execution of wedding day design and logistics.
"We help engaged clients map out their planning process and meet their wedding's unique needs through our month-of and partial planning services," says Frawley.
Frawley notes that she was drawn to wedding planning because she "loves organization, creating lists, and helping people plan the perfect celebration for one of the most memorable days of their lives."
Between them, she and her partner have planned wedding celebrations ranging from the most formal to the unique and off-beat, with guest lists from 60 to more than 250.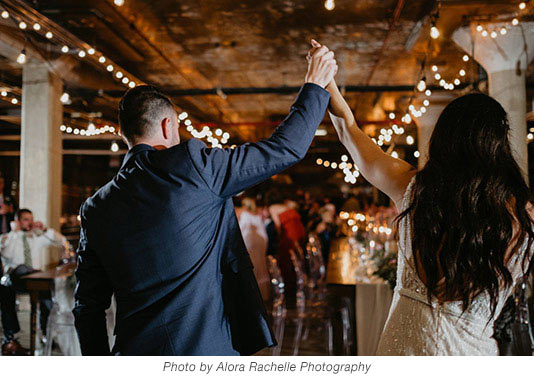 Teaming Up to Create a Perfect Day
For the July wedding, that meant working with our Indian Trails' sales consultants to map out a plan for the arrival and departure of our bus at the site so it wouldn't block the vehicles of other guests. At the same time, however, it had to allow for our driver to easily leave with some guests earlier than others, and then return and wait for guests who were departing after the reception.
Frawley adds that it's critical in her line of work to find vendors she can rely on to help clients have the most perfect wedding possible.
"I had a wonderful experience with the Indian Trails' sales team prior to the wedding day," says Frawley. "In fact, the Indian Trails team helped create a plan that we could use at future events at the same site. Their driver executed his part of our plan perfectly, and there were zero parking problems. And he was prompt and friendly. As a wedding planner, these are things I really value."