Meet John Burgan—Indian Trails' S.E. Michigan Area Manager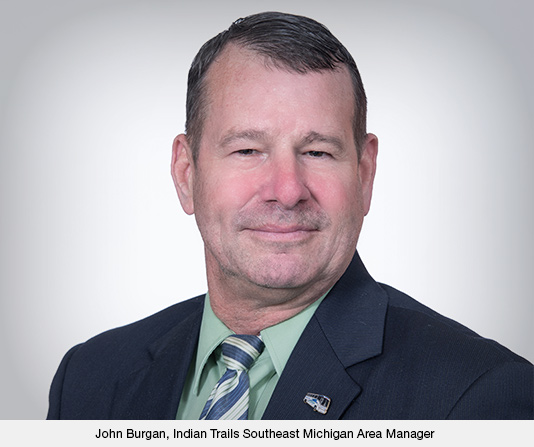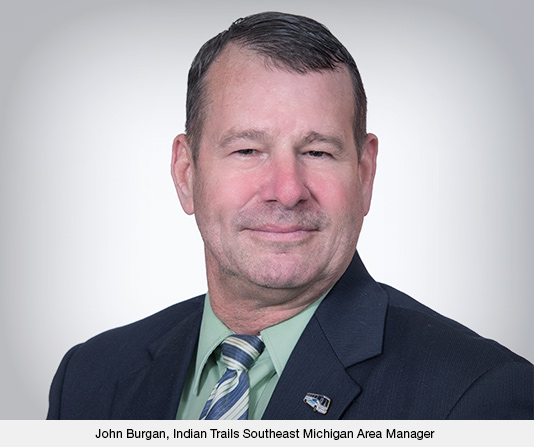 One of the most satisfying aspects of John Burgan's job as Southeast Michigan area manager, based in our Romulus facility, is choreographing motorcoach routes, and pick-up and delivery times, to meet the sometimes complex needs of our group charter clients.
Most recently, for example, he was in charge of providing a Detroit company with transportation services for 2,000 of its franchise owners, who were coming in from across the world for a multi-day convention.
In advance, John had worked on logistics with the company's event planners: Number of people attending, and the location and timing of every event. John also collaborated with charter consultants at our Owosso headquarters to schedule drivers and motorcoaches; scope out the most efficient routes to and from each location; and anticipate how road construction or other events occurring at the same time might cause traffic problems.
"It's challenging putting together these big projects, where our motorcoaches will touch many curbs as we transport thousands of people to various events throughout Metro Detroit," he says.
Also important to John—a native of Grosse Ile, Mich.—is the boost that major events give to the Detroit region.
"It's so exciting how Detroit has been coming back," he says. "It's a great thing for so many businesses, including in our industry, to have these big conventions in Detroit. I tell the drivers before they head out, 'You're going to be the first and last impression of Detroit for these folks, so always do your best.'"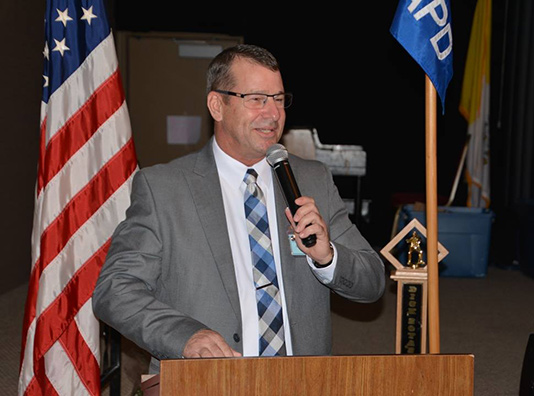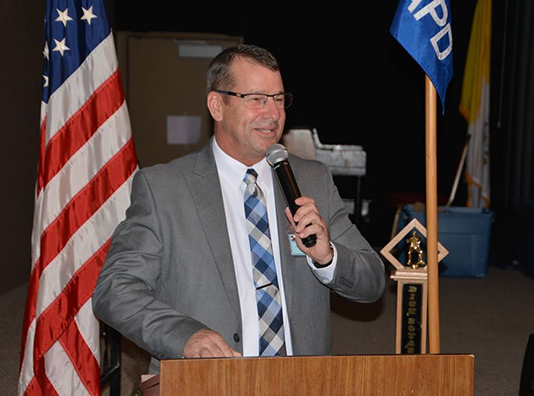 A Musical Road to Indian Trails
Before coming to Indian Trails in 2005 as a driver, John was no stranger to arranging transportation services and logistics.
Previously, he'd served as a truck and bus road-show manager for touring Broadway productions, as well as drum and bugle corps, traveling across the country. For the latter, he headed up an advance team that handled all the details, including transportation, call times, meals, housing, and directional signage at the destination. Essentially, it was John's job to maintain the quality and direction of the show while on tour.
Working with entertainment groups was natural for John, who'd once been both a member and instructor for a drum and bugle corps himself. Nowadays, he's happy to serve as a judge of high school marching bands when they perform at the state finals.
A desire to be closer to family in Michigan led John to contact us for a job as a driver. He'd done his homework, too. "The fact that this family-owned company goes back more than a century was impressive." As a driver, he often found that others were also impressed.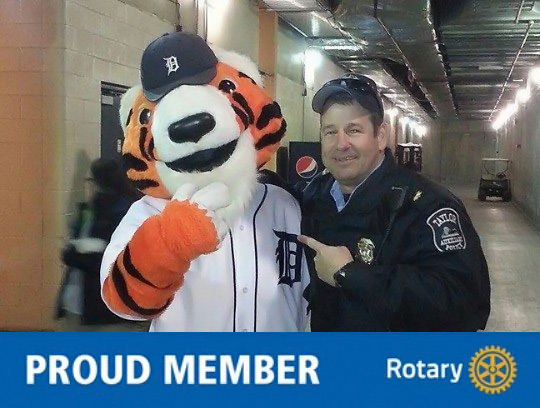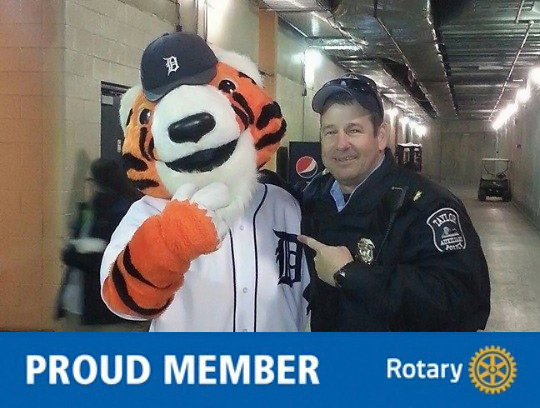 Serving Customers & Community
"Sometimes, when a bunch of us from Indian Trails would take a big charter group to a place like Cedar Point, we'd run into drivers from other bus companies who'd gently rib us about our crisp uniforms. There was a sense of jealousy about how smart we looked, as well as about our deluxe motorcoaches."
Being a "people person," John enjoyed his time as a charter driver. "Passengers are almost always excited to be on the bus because they're heading out for a well-planned adventure. And for me, the view outside my window was always changing."
He found it gratifying, too, when charter groups like the Wayne State University hockey team repeatedly requested him as a driver. A former hockey player and now avid fan, John got to know the coach. "If it was an overnight, he and I would always sit down after the game and banter about the calls made by the referees and linesmen."
Due partly to his expertise in handling transportation logistics, John was promoted to Southeast Michigan area manager in 2010. There, he wears many hats involving sales calls, personnel, maintenance, and the bus cleaning crew. He oversees 25 full-time drivers who operate regularly scheduled routes throughout the state and beyond, our Michigan Flyer shuttle service (which runs between East Lansing, Ann Arbor, and Detroit Metro Airport), and the Detroit Connector shuttle service of the University of Michigan (which connects its campuses in Ann Arbor, Dearborn, and downtown Detroit.)
In his down time, John is no slouch, either. He's deeply involved in the Grosse Ile community, where he was just chosen to serve his second term as president of his Rotary Club, and again helped organize the town's "Islandfest," now in its 30th year.