How Not to Become a Big Luggage Loser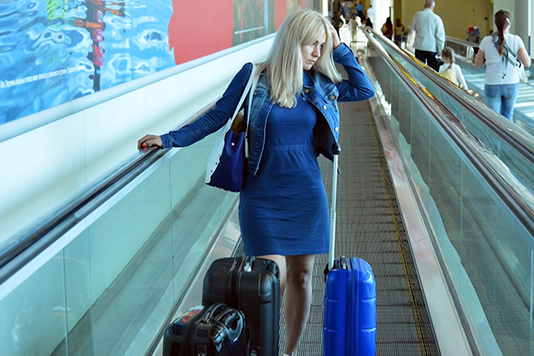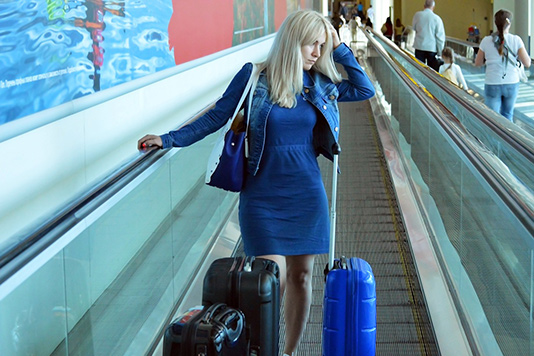 Whenever you travel, there's a small—but still very real—chance that your luggage will be lost or stolen.
For example, according to U.S. Dept. of Transportation statistics for April 2019, the major airlines mishandled only 5.4 checked bags out of every 1,000. But to put it another way, 221,032 bags were lost, damaged, delayed or pilfered out of 40,897,703 carried on airplanes that month.
The mode of transportation isn't particularly important. Baggage can disappear whether you're traveling by plane, train, bus, or cruise ship. What's important is knowing how to prevent or minimize a luggage loss, and what to do if it goes missing anyway.
Consider the true story of a woman who bought a roundtrip ticket for a bus ride to a big family event in another state. As she boarded the coach, she checked her suitcase with an attendant. He set it down on the sidewalk nearby and continued loading luggage into the cargo hold. On the way to her destination, the bus stopped in three cities to pick up and discharge other passengers and their luggage. When she finally arrived, she was elated by the warm welcome from family members–-but then dismayed to learn that her suitcase was gone, along with $6,000 in jewelry packed inside.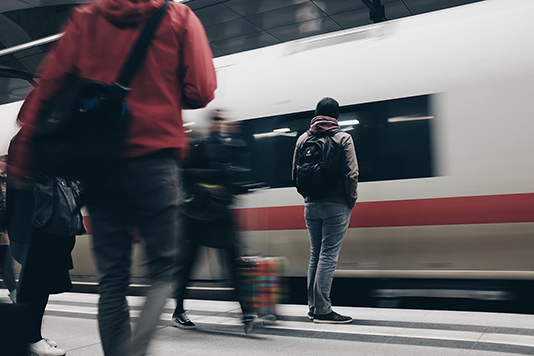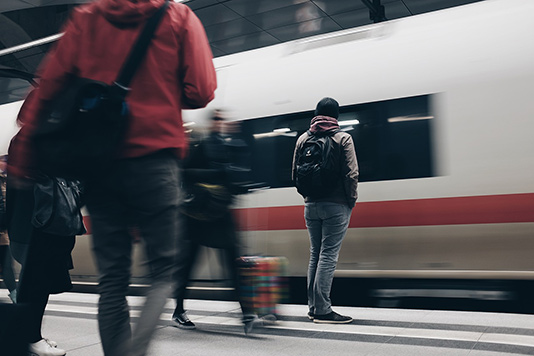 Was her bag stolen from the curb at the start of her trip, or mistakenly unloaded along the way? There was no telling for sure, just as there probably wouldn't be if your suitcase doesn't show up on the airline's baggage carousel, or if a porter puts it on the wrong train.
In any case, when the bus company failed to find and return the woman's bag after several days, she had a lawyer threaten to sue for $150,000 to compensate for the actual loss plus her related emotional distress. Unfortunately, the bus company's terms and conditions of service clearly stated that "Liability for lost or damaged interstate checked baggage is limited to the actual value not to exceed $250 per adult ticket or $125 per child ticket." So, unless the woman had purchased additional insurance for her luggage (which she had not), she was out of luck for any reimbursement over $250.
Here are some tips to spare you from lost luggage grief:
1. Know your carrier's luggage liability limits. Legally speaking, you accept these terms when you become a passenger. For bus companies like Michigan Flyer, Indian Trails, and Greyhound, the maximum liability for all baggage checked on one ticket is typically $250. Amtrak limits its per-bag liability to $50 for luggage handled by its Red Cap service, and $500 per ticketed passenger for checked bags. The luggage liability of U.S. airlines for a lost, damaged or delayed bag is capped at $3,500 by federal regulation on domestic flights, and at $1,600 by the Montreal Convention on most international flights. Of course, damage or loss value must be proven.
2. Don't pack anything valuable in checked bags. That includes things whose monetary value exceeds the carrier's liability limits (such as an expensive watch, jewelry, designer clothing, camera, cash, iPad, laptop computer, smartphone, etc.), as well as irreplaceable documents, heirloom items, or medications you need. Keep your valuables either at home, on your person, or in your carry-on bags (and don't let the latter out of your sight, even when you get to your hotel or other destination).
3. Take photos of the luggage you plan to check. In the event your bag or other checked luggage is lost or damaged in transit, you'll need to prove its worth in order to get reimbursed. In addition to receipts, photos may be needed to show that your belongings were in fine shape before you handed them over to the carrier. This is especially true for special items such as golf clubs, skis, or an assistive device like a motorized wheelchair.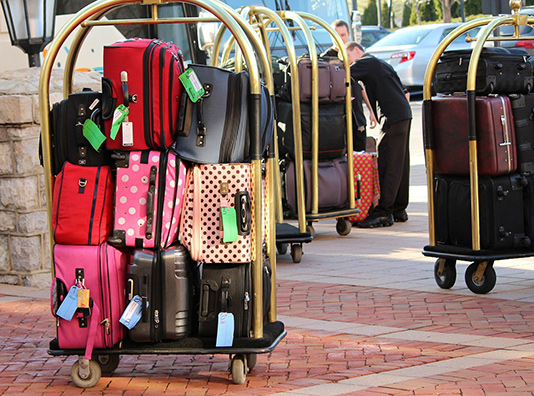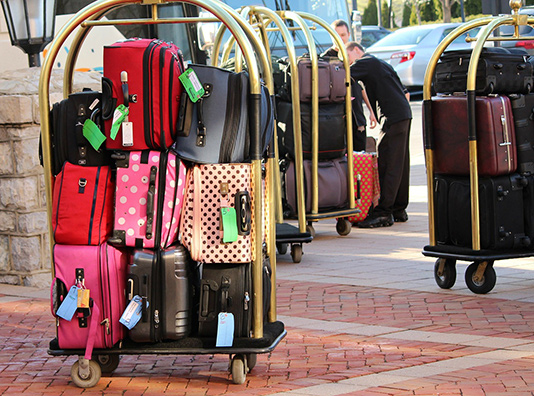 4. Ensure that you have baggage insurance. If you buy your airplane, bus, train or cruise tickets with a credit card, baggage coverage may well be one of the card's extra benefits. For instance, the basic card might include an insurance plan that will pay up to $1,250 of the replacement cost of one person's carry-on baggage—or $500 for checked baggage—per trip, but a maximum of $250 for "high risk" items like jewelry, sporting equipment, cameras, electronics, and wearable technology. Covered amounts are often higher with "gold" and "platinum" credit cards. In addition, your homeowner or renter insurance policy may cover losses that occur outside the home. Or you could buy a standalone travel insurance policy that covers lost luggage as well as trip interruptions, flight cancellations, unforeseen medical expenses, and more.
5. Tag all your bags, including carry-ons. Besides your name, include a destination address and cell phone number or email address. Put this information and your itinerary inside each bag, too. That way, if a bag is lost and later recovered, the carrier or hotel can contact you quickly. Also, because many bags look alike, put a special marker of some sort on the outside of yours—a colorful piece of yarn or Day-Glo stickers or tape, for example—so a fellow passenger doesn't walk off with yours by mistake.
6. Don't leave your bags unattended. Airports announce this constantly over their public address systems, and for good reason. Some people do it anyway, only to be sorry later. So, carry your carry-ons with you, keep an eye on your checked luggage until it's loaded onto the bus, and get to the baggage claim area promptly after your flight lands.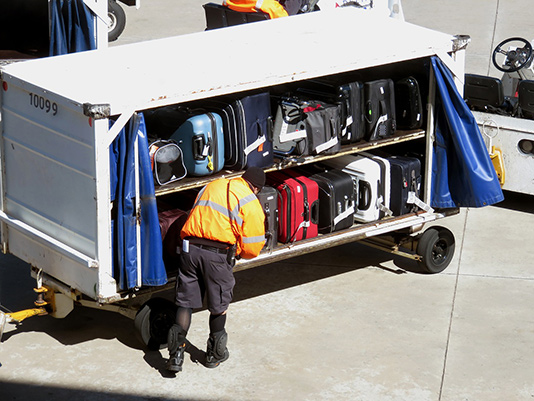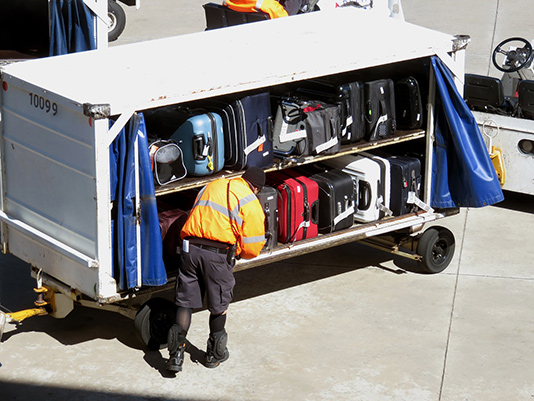 7. Get a baggage claim receipt for each checked bag. Not all carriers offer these (shuttle buses, for instance), but the airlines do. In the event of loss or theft, the receipt is proof that the carrier had the bag in its possession, and indicates where it should have been sent.
8. If your bag is lost or delayed, file a claim promptly. This will start a paper trail that preserves your rights and helps in filing an insurance claim, if need be. Airlines in particular must cover "all reasonable, actual and verifiable expenses related to baggage loss, damage or delay," so be sure to keep your receipts for items you must buy during your trip to replace things that were lost.
9. Be patient and reasonable about compensation. It could take anywhere from a few hours to a month for a carrier to recover your luggage (if it's not lost forever), and longer to reimburse you. At most, you're entitled to the depreciated cost of what you can prove you lost, within the liability limits. Impatience—or worse, anger—is apt to backfire. For example, having a lawyer send them a demand letter will just bump your claim from the carrier's customer service department to its legal counsel. By staying cool, calm, and collected, you can politely negotiate for such things as a refund of your checked baggage fee, free delivery of any luggage that is recovered, cash to cover your trip necessities until then, and perhaps even a voucher for free travel in the future.