Make sure your passengers protect themselves against a health emergency
Whether your travelers are preschoolers going to the planetarium field trip or seniors traveling to a casino, if you manage trips often enough, you know that health emergencies could happen. Bus safety includes having the parental permissions and forms that help you respond in an emergency.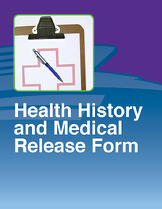 Some of the vital information you get with this form:
Contact for insurance and doctors
Existing health problems
Allergic reactions
And more....
Download this free form to be better prepared with your guests.