$40.00/Card (good for up to 15 parking days within the same calendar month)
We are pleased to announce a discounted parking opportunity exclusively for Detroit Connector customers. The card is for covered parking at the following location near the Detroit Connector stop.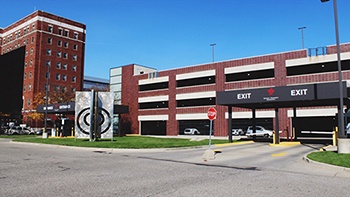 DSO Parking
81 Parsons St.
Detroit, MI 48201
(access is off of Parsons St)
The first day you park, you will take a ticket when you enter the parking facility. Upon exiting, hand your ticket and ID to the parking attendant, and you will receive your access card.
There are two ways to get your parking access card:
Request a card in advance by filling out and submitting this form.

Request a card by phone either in advance or on the first day you park by calling 855.487.6727, and press 1.