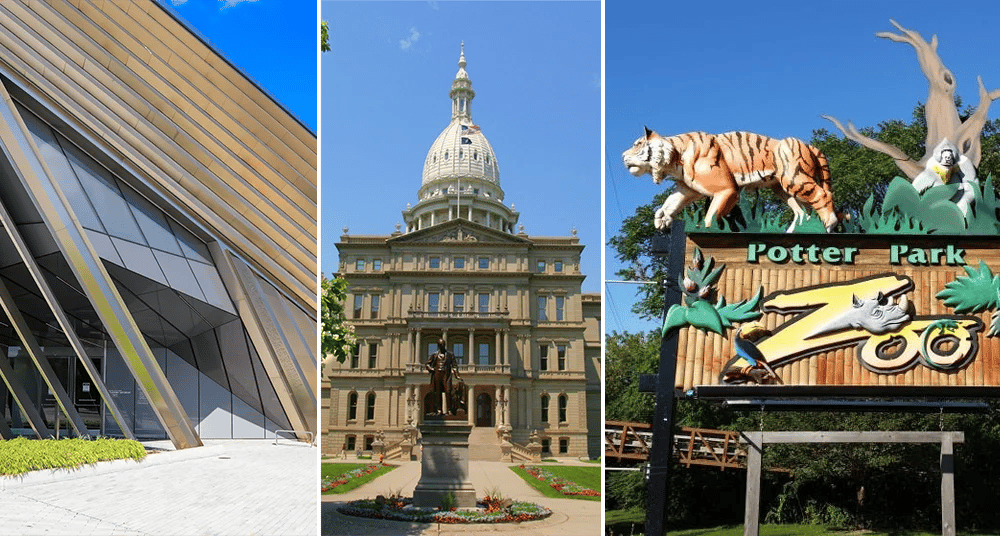 As the state capital of Michigan and home to Michigan State University, the Lansing area is on the move and steeped in history, culture, and entertainment. From museums and science centers to arts and outdoor activities, you'll discover adventures for all ages and all tastes.
There is so much to see and enjoy in Lansing, you'll need more than just a day. Residents take pride in their city and want you to share all that it has to offer. Once you start your adventure, you'll understand how easy it is to "Love Lansing Like a Local."


Planning Your Visit
Where to begin your trip to Lansing? You can take tours, or you can create your own itinerary with all the things you can do in Lansing. If traveling as a group, charter an Indian Trails bus for your family and friends or buy a ticket on an Indian Trails bus to the area and discover all it has to offer.
Lansing is chock full of places to go, things to learn, and activities to enjoy. Crafting a well-rounded itinerary can be as much fun as the actual trip. Here are a few ideas.


Michigan State Capitol
As Michigan's state capital, the first visit on every itinerary should be to the beautiful Michigan State Capitol — a captivating experience that offers a deep dive into the state's rich history and political heritage. You can explore on your own or take a guided tour, which takes visitors through the grand legislative chambers adorned with ornate decor and historical artifacts.
Knowledgeable tour guides provide insightful commentary on Michigan's governance, highlighting significant events and personalities that have shaped the state's trajectory. A visit to the Michigan State Capitol is a memorable journey through both architectural splendor and civic heritage.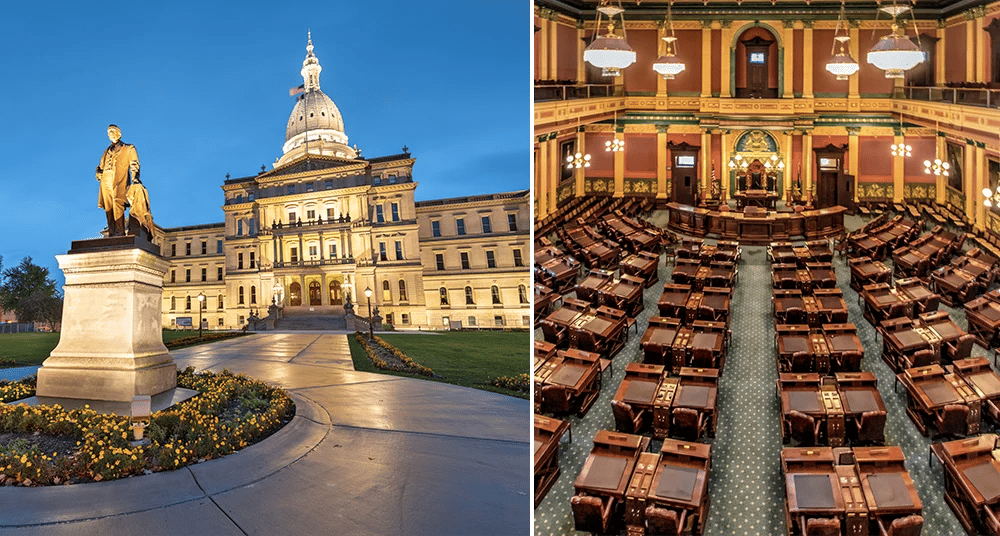 Music and Theatre
With venues and local stages highlighting an array of theatrical productions and live music genres, Lansing's entertainment landscape is spirited and diverse. Whether you're into classical compositions or indie rock melodies, comedy, tragedy, or musicals, the city's stages are alive with the harmonious blend of creativity that defines the Lansing area's music and theatre scene.
Museums and Science Centers
Enriching experiences that blend education, exploration, and entertainment are just waiting for you. Immerse yourself in captivating exhibits, interactive displays, and engaging activities that make Lansing's history, culture and science a must-see for visitors of all ages.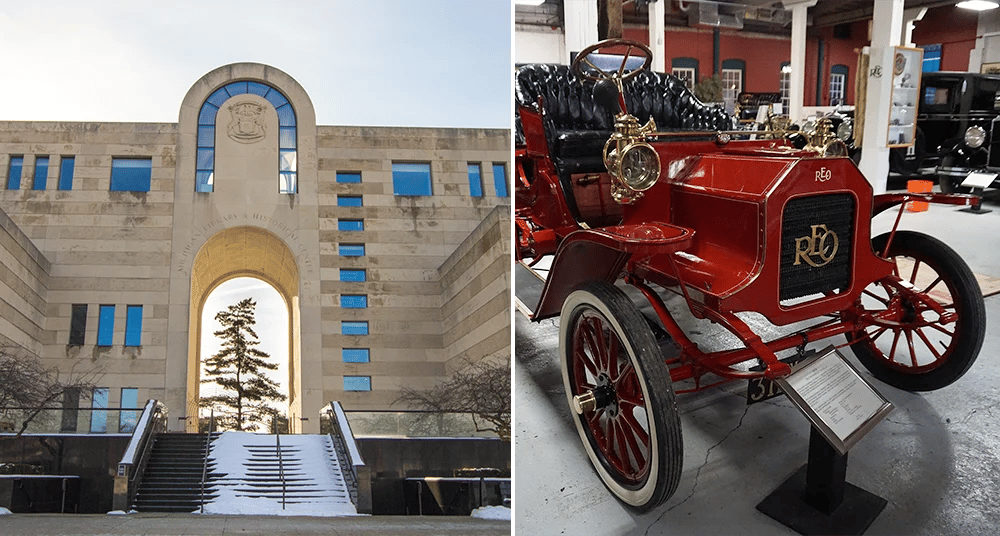 Art and Cultural Institutions
Embarking on a journey to explore the art and cultural institutions of the Lansing area unveils a captivating tapestry of creativity, history, and diversity. Institutions offer a kaleidoscope of perspectives that celebrate the city's heritage and artistic ingenuity that highlights the cultural landscape of the area.
Sports
The Lansing area is a haven for sports enthusiasts with a variety of distinctive local sports teams and leagues. The area is a destination that caters to both avid fans and casual spectators.

Festivals
If you love a good festival, the Lansing area offers a colorful array of celebrations that capture the city's spirit and culture, highlighting its creativity, diversity, and community bonds. Embark on a journey through parades, activities, and mouthwatering cuisine. Discover the heart and soul of the area's festival scene.
For more information about these events and other festivals, you can visit Choose Lansing.


Nature
The Lansing area is home to a captivating blend of urban life and natural beauty. Nestled within this lively cityscape is an array of picturesque natural attractions that invite both residents and visitors to connect with nature and interact with wildlife. From the serene banks of the Grand River to the tranquil trails of local parks, the area provides a harmonious balance between urban convenience and the rejuvenating embrace of its surrounding natural landscapes.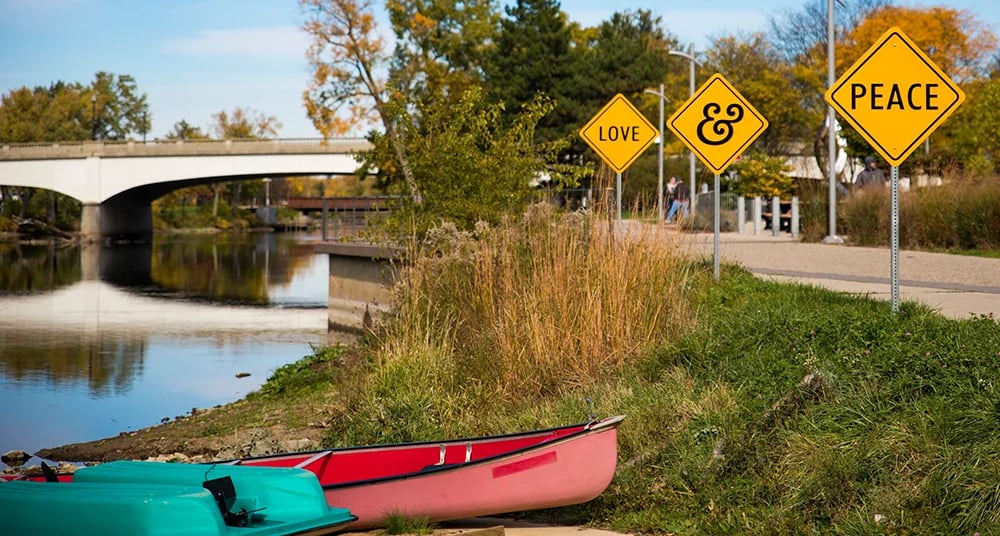 Tours
The Lansing area offers a variety of fun and interactive ways to tour the city and visit sites of historical significance and architectural landmarks and enjoy the local attractions. Visitors can explore the diverse facets of the area through informative and engaging experiences.
Lansing Online Experience Passes
There are two distinct passes that are both free and do not require any app downloads. They provide access to deals and discounts, but the best part is that you can check in, accumulate points and win fun prizes.
Getting There
A journey on an Indian Trails bus is a convenient, affordable, premium ride offering amenities, such as heat and air conditioning, headrests and footrests, restroom, charging ports and Wi-Fi. Your journey will be as pleasant as your destination.
Indian Trails has regular bus routes to and from Lansing. If you're traveling with a group, you can charter a bus and travel comfortably at your own pace.
Still have questions about what to do in Lansing? Please visit Choose Lansing for more ideas — and let Indian Trails take you there.