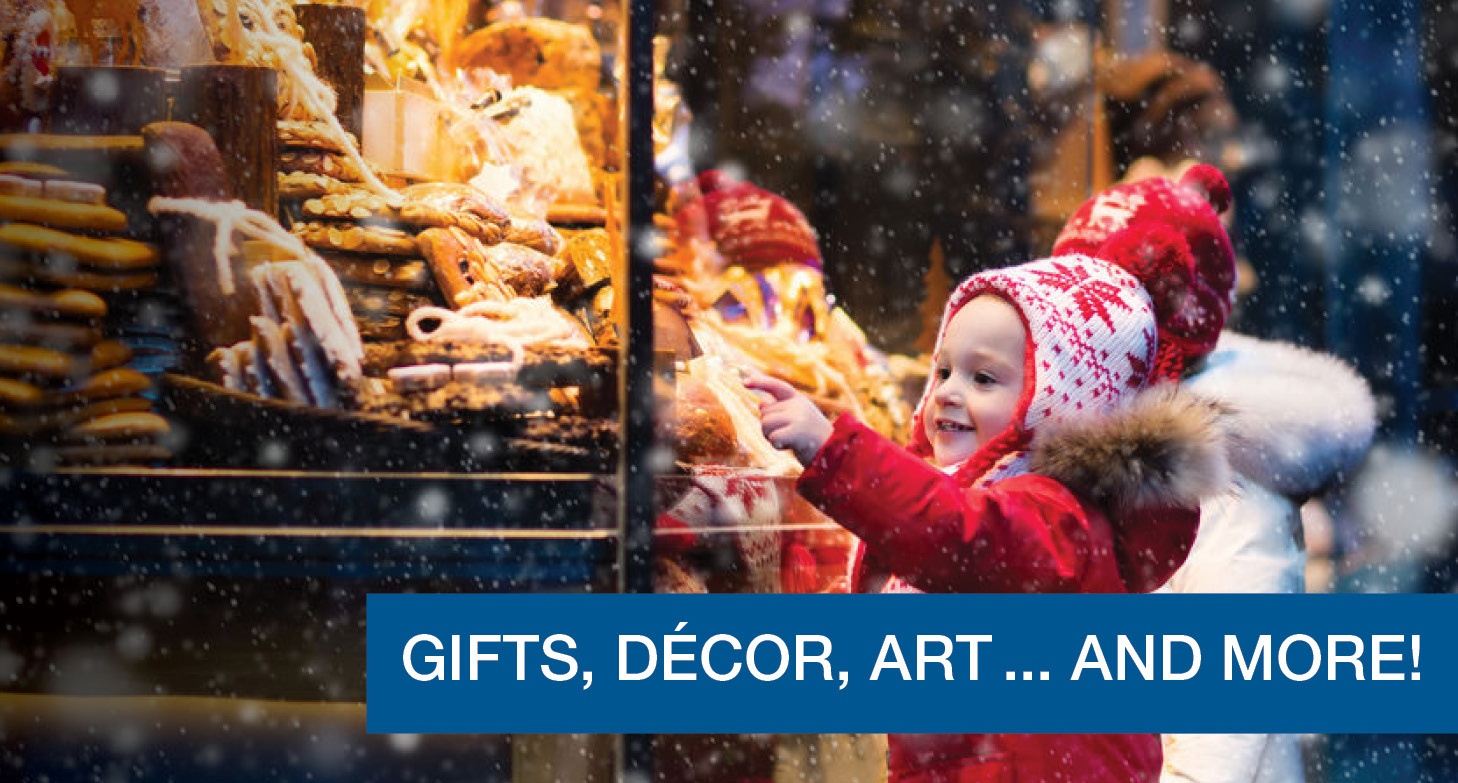 The holidays are fast approaching and with them come hours and hours of gift shopping for co-workers, pals and family. But why head to the mall when you can make Christmas shopping an event to share with your group? In the fashion of the Christmas markets that are a centuries-old tradition across Europe, Christmas markets and shows are becoming an American tradition too! If your group loves unique, fun and fanciful shopping, consider these holiday markets around the state for your pre-Christmas getaway.
Try These Michigan Holiday Markets
Holland Holiday
In true holiday market style, Holland's Kerstmarkt (Dutch for Christmas market) is quickly becoming a tradition for families both nearby and as far away as Texas and even Europe! What began in 1997 as a handful of booths, fashioned after a real German holiday market, blossomed — as only Holland can — into an annual three-weekend-long traditional outdoor market featuring vendors of homemade foods, holiday decorations, clothing, art, toys, and more.
The market is also ground zero for the annual Parade of Lights on Tuesday, Nov. 27 and the Sinterklaas Procession on Friday, Nov. 30. For 2018, the dates of the Kerstmarkt are Saturday, Nov. 17 – Saturday, Dec. 8. While there you will enjoy not only a great shopping adventure, but also handbell ringers and sled dogs on specific dates. Get into the holiday spirit in Holland!
Roll into Rochester
In downtown Rochester, the Kris Kringle Market takes over the streets on Nov. 30 and Dec. 1 for an extraordinary holiday event. The open air market offers tent after tent of unique, beautiful and yummy items, from fresh green wreaths to crafts and foods. The market is held in conjunction with The Big Bright Light Show which runs from Nov. 19 through New Year's Day. This amazing display of lights, covering building facades throughout the downtown area, presents a dazzling, even eye-popping welcome to holiday revelers.
A Grand Event in GR
At the Urban Institute for Contemporary Arts in Grand Rapids, Dec. 1 is the date for the 30th Annual Holiday Artists Market, presented by Steelcase. Formerly limited to 40 vendors, the Market has expanded in 2018 into additional donated space and will offer work from dozens of artists and craftspeople. You will love all the choices for Christmas gifts, including fine art, ceramics, jewelry, home goods, toys, and holiday cards and accessories. At this indoor event you will also enjoy live music as well as a variety of local foods and beverages. There is no admission, the site is accessible and you have the added option of visiting other exhibitions at the UICA when you're finished shopping.
Go Green for the Holidays
One of the largest indoor arts and crafts shows is the Winter Arts and Crafts Show at Michigan State University in East Lansing. In its 55th year, the event is Saturday and Sunday, Dec. 1 and 2 at the MSU Union. The show features more than 120 vendors so you are sure to find anything and everything on your gift list, including "a broad range of handmade items including candles, furniture, jewelry, home and yard décor, aromatherapy, clothing, children's toys, paintings, graphics, pottery, sculpture, photography and much more!" After hours there is even more shopping around downtown East Lansing, as well as great places to eat and the nearby Eli and Edythe Broad Art Museum.
Each of these wonderful holiday events are a perfect destination for your group to begin this magical season. And what a better, more comfortable way to get there than in a sleigh, I mean a bus, from Indian Trails? We are standing by to book your bus so contact us today!