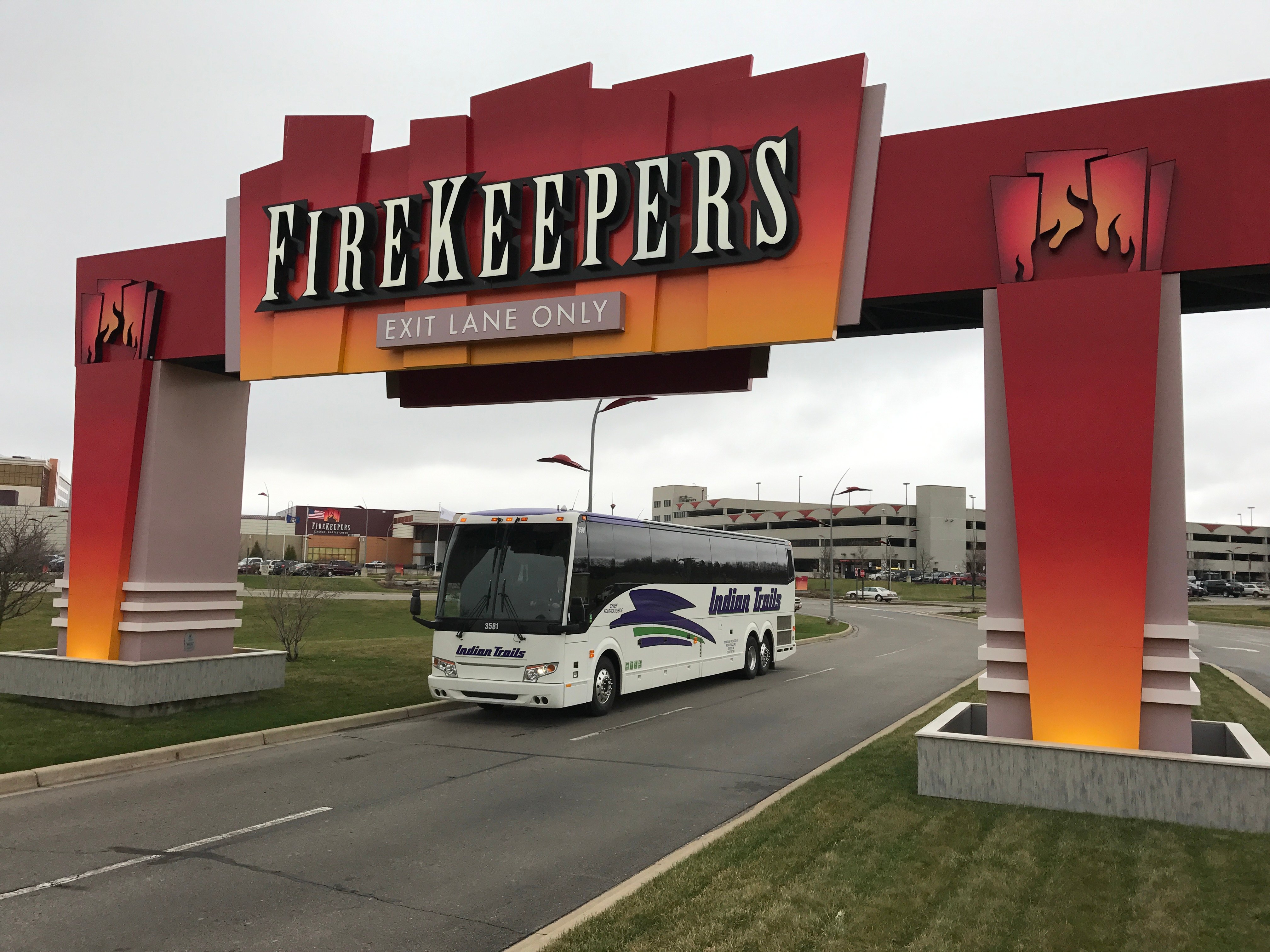 The state of Michigan has become a gambling mecca. And with 23 Michigan casinos across two beautiful peninsulas, there's no shortage of places to test your luck.
Detroit prides itself in providing exceptional gaming experiences at three impressive establishments — Greektown Casino, MGM Grand Detroit, and MotorCity Casino — but even the most dedicated gamers could use a change of scenery from this trio of Motor City venues.
Indian Trails has just expanded its Tuesday casino service to FireKeepers Casino in Battle Creek, adding six Metro-Detroit pick-up locations. Bonus: Indian Trails and FireKeepers have partnered to provide free casino slot play to seniors 55 years and older on Tuesdays. Why should you go on a casino bus trip? Test your luck, have a unique experience, and enjoy luxury amenities along the way!
Here's everything you need to know about the new weekly casino bus trips.
How much does it cost?
The $20 bus ticket includes roundtrip transportation and up to $25 in free casino play. This service is only available on Tuesdays.
How do I book my ticket?
Casino trip reservations are now first come first serve. No need to reserve your seat ahead of time - just show up at the pick-up location and pay your driver as you board the bus. Payment is available by credit card.
Where do I board?
Indian Trails offers casino trips to FireKeepers from Metro Detroit and the mid-Michigan area.
If you're coming from the Detroit area, you'll be picked up and dropped off at a Meijer facility. You can board at the Meijer in Rochester Hills, Southfield, Northville, Wixom, Brighton or Ann Arbor.
What's the schedule like?
North Metro Detroit Meijer Pick Up
Rochester Hills: 8:15 a.m.
Southfield: 8:45 a.m.
Northville: 9:15 a.m.
Arrive at the casino 11:15 a.m.
Return trip departs at 3:30 p.m.
West Side Detroit Meijer Pick Up
Wixom: 8:30 a.m.
Brighton: 9 a.m.
Ann Arbor: 9:30 a.m.
Arrive at the casino: 11:00 a.m.
Return trip departs at 3:15 p.m.
Mid Michigan Pick Up
Owosso Cinema parking lot: 8:15 a.m.
Meijer on Lake Lansing in East Lansing: 9 a.m.
Lansing Walmart parking lot: 9:20 a.m.
Arrive at the casino: 10:15 a.m.
Return trip departs at 3:15 p.m.
How do I earn free play?
For seniors 55 years and older, buying a bus ticket for a casino trip will feel more like getting a free ride.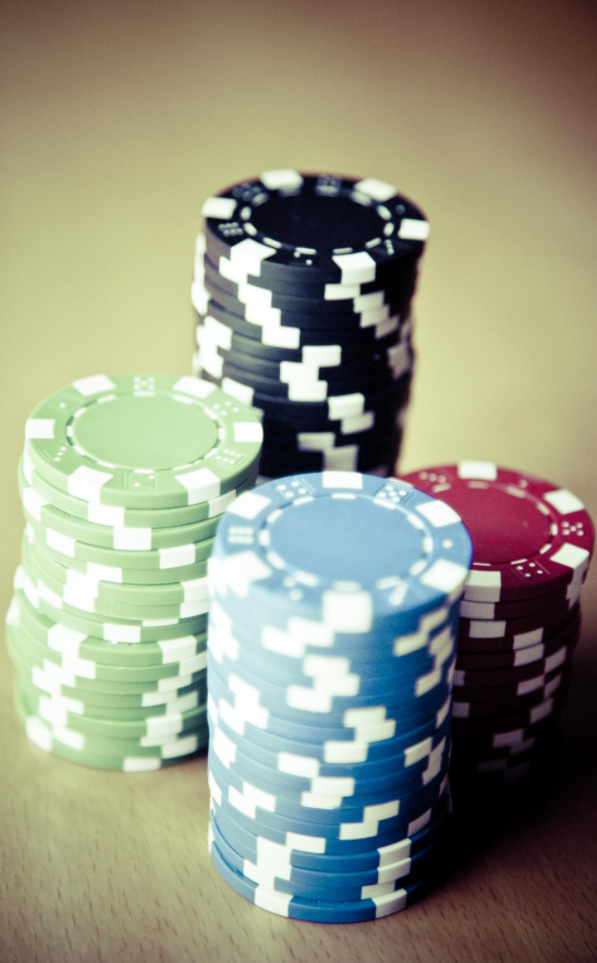 And don't forget your Firekeepers Red Hot Rewards card! Upon arrival, a FireKeepers representative will meet casino passengers and transfer $20 in free casino slot play, and $5 in flex money to each passenger's Red Hot Rewards card. From there, gamers will be eligible to earn an extra $10 in Red Hot Credits.
Not a member of the Red Hot Rewards Club? Joining is free – and easy! Visit the customer service desk and present a valid photo ID to obtain your card.
After a full day of gaming, you'll probably be ready to relax — and you can do that on your way home. Riding a bus eliminates the hassle of driving to and from the casino. And when you take the Indian Trails casino bus, you'll be using eco-friendly transportation that's equipped with the 21st century amenities you expect — including free Wi-Fi, power outlets, and reclining seats.
Love going to the casino with your friends, but would like to make your own schedule?
Indian Trails offers casino group charters to many Michigan casinos.
Make sure to check out our list of the top casino bus trips to take in Michigan or click the button below to request a quote for your group.