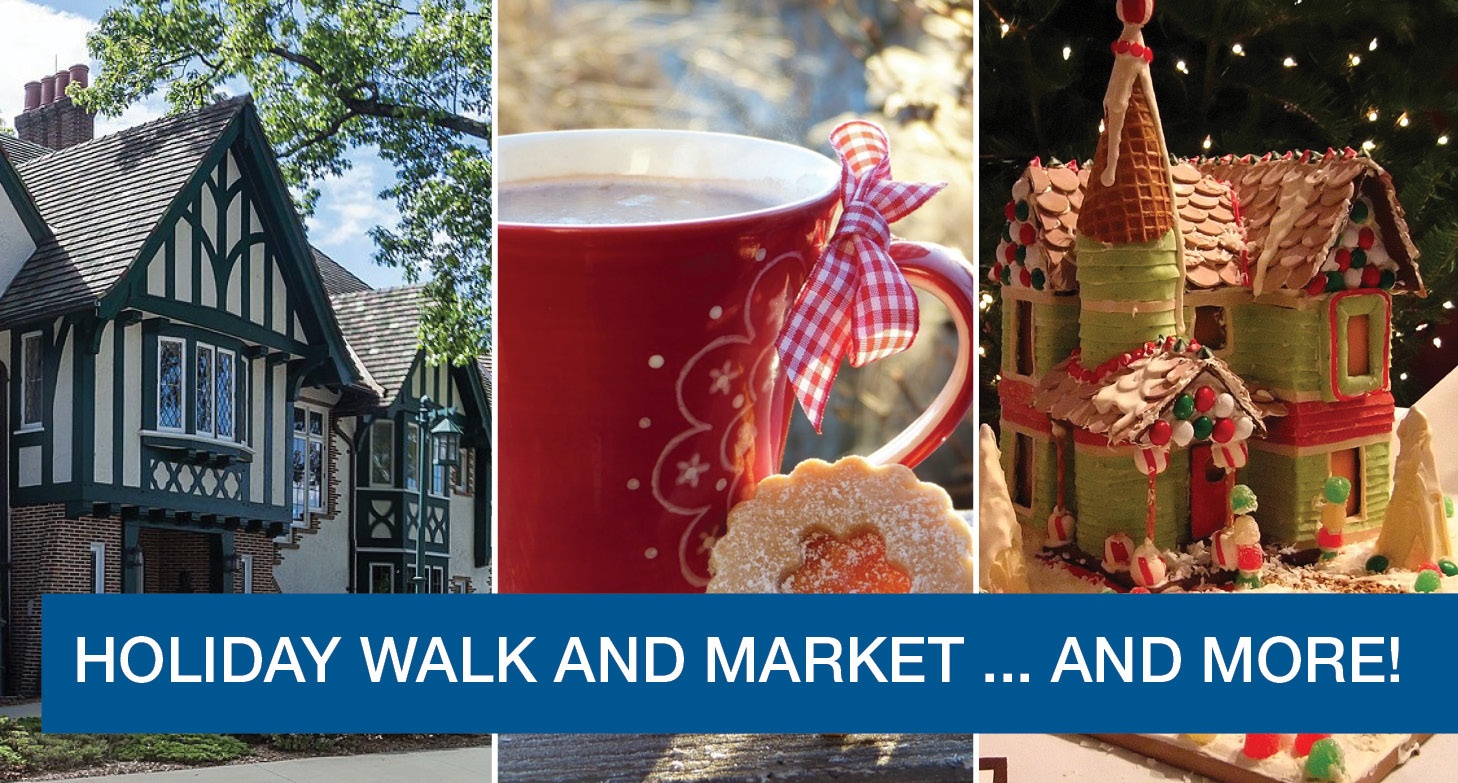 On the banks of beautiful Gun Lake in southwest Michigan is a place drenched in historic and scientific significance. It's called the Kellogg Biological Station (KBS) at Hickory Corners and it has so much to offer in every season, but especially during the holidays. Well-suited for groups, KBS offers a variety of programs and events that can make for a great trip.
Hickory Corners
The History
The name Kellogg is world-renowned thanks to cereal inventor and magnate W. K. Kellogg, the man who invented corn flakes. The Kellogg Biological Station, or what is now KBS, began in the 1920s when Kellogg built his estate: Eagle Heights. It was close to his work in Battle Creek (aka the cereal capital of the world), but offered a relaxing refuge for his family and a recreational spot for his employees. When completed in 1927, 32-acre Eagle Heights included the Carriage House, Boat House, Greenhouse, Caretaker's Cottage, Pagoda Garden, Windmill Island, and the Manor House, all of which remain and are functional parts of KBS today.
When visiting KBS during the holidays, you will want to take advantage of the Holiday Walk and Market, when the Kellogg Manor is open for visiting. KBS is especially well-suited for large group tours and can help prearrange a docent-led tour of the Manor, which was restored to its 1920s glory in 2000. Two luncheon options are also available for reservation: a buffet or a three-course plated meal.
The Holiday Walk and Market opens in November from noon to 5 p.m. and continues each weekend through December. Visit their website for specific dates and times. As you wander the Kellogg Manor, you'll find each room has been beautifully decorated by Manor House staff, volunteers and local artists. And you can take advantage of the tour by getting a little shopping done along the way, thanks to the artisans selling unique and handcrafted gifts throughout the Manor.
On different weekends during November and December, your group can also experience special events like Family Fun Day with Barney the Baker; The Gingerbread House Maker and Mrs. Clause Tea (especially for kids); a Holiday Portrait Session for friends and families; a Holiday Snowflake Tea and Joyeux Tea for everyone; and just before Christmas, the Winter Wonderland Dinner.
The Science
During the Kellogg Manor construction, a 180-acre W.K. Kellogg Bird Sanctuary was also created around Wintergreen Lake. It began as a refuge for migratory birds and waterfowl like the Canada Goose and has become an important migration stopover. It is also an important player in the restoration of the Trumpeter Swan, an effort that began in the 1980s. Deeded to Michigan State College of Agriculture (now Michigan State University) in 1928 "to ensure that the Sanctuary would serve as a practical training school for animal care and land management," it has become a major field work station for students and scientists, as well as a venue for the public to enjoy and study wildlife.
In the recently renovated Overlook, a building at the center of the Sanctuary used for a variety of educational purposes, visitors have a panoramic view of Wintergreen Lake and will learn about birds, waterfowl, the history of the Sanctuary and more. Those who want to learn by doing can join the last Fall Migration Celebration that typically happens the beginning of November, or if your trip is planned mid-week, you can catch the Birds and Coffee Walks planned for the second Wednesday of each month. Visit their events page for more information.
KBS also includes the Kellogg Experimental Farm and Kellogg Experimental Forest where research into the areas of agriculture, sustainability, and different plant and animal species is ongoing. The Kellogg Farm is also certified with the Michigan Agriculture Environmental Assurance Program (MAEAP), which verifies that the farm is working to protect natural resources by using environmentally sound practices.
Summer, winter, spring and fall, the Kellogg Biological Station offers something for every group, large or small, indoors and out. Make it your group's destination this holiday season; reserve your charter now and enjoy your ride on Indian Trails.