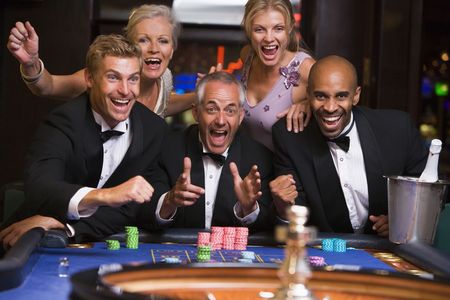 Casinos are in the business of making money — and they do — but to stay in business, they must also continually entice gamblers to be loyal and choose them over the competition. For Michiganders, that may come down to one thing: how casinos reward them for that loyalty.
Loyalty or casino rewards programs exist at most casinos in Michigan and offer a range of benefits when you use your rewards card during play. These may include promotional dollars earned by playing slots and other games, contest entries, drawings for prizes, free concert tickets, free or discounted meals, complimentary hotel rooms, and more.
But even the most loyal casino patrons should know that their rewards program is going to change at least occasionally, and that all good things, like "promo points" and "dining dollars," could come to an end.
Here are a few tips for maximizing reward programs at your favorite Michigan casinos: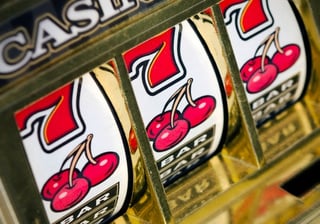 Tip 1: When you sign up for a casino rewards program, be sure to provide your email and mailing addresses. In so doing, you will get double the announcements on upcoming promotional events and on any changes to the rewards program "rules" that may impact your account.
Tip 2: Don't be shy about asking questions concerning your rewards account. Casino guest services desks are staffed with people who, with your permission, can access your account, answer your questions, clarify your concerns, and inform you about upcoming changes. They are there to help you enjoy your casino experience!
Tip 3: Keep an eye on your reward program account balances. While some programs allow you to roll unused reward points over from month to month or even year to year, some do not. It is in your best interest to know the value of your accumulated reward points, what those reward points can be used for (i.e., gambling but not dinner), and by what date they must be used or forfeited. This can usually be done right on a slot or other machine, at a kiosk or guest services desk, and on the casino's website.
Tip 4: Remember that loyalty means "use" so when you don't use a reward program at a casino for several months or longer, your account may be deemed inactive and subsequently closed.
For example: At all of Detroit's major casinos (MotorCity Casino, Greektown Casino and MGM Grand), the magic number for an inactive reward card is 180 consecutive days or six months before the account may be terminated and points and other rewards forfeited. The MGM Grand Detroit, however, has several reward tiers — the higher of which are given a year's grace before the account is considered inactive and may be closed. The same is true at FireKeepers Casino in Battle Creek, where all unused points expire one year from the date of last activity on the reward program account card.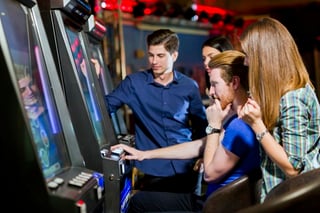 Tip 5: Don't forget that no matter how loyal you are to a casino, all reward programs are provided "at the discretion of management." In other words, the casino giveth but the casino can also taketh away (or amend, suspend, cancel, etc.) at any time, with or without warning, and with or without a reason.
That caveat does not mean it is going to happen, but since it can, it is in your best interest to understand how your rewards program works and what you can use your rewards points for — and to spend them rather than lose them. That's one thing about gambling you can control!
Indian Trails offers weekly scheduled shuttle service to Detroit's Greektown Casino and FireKeepers Casino in Battle Creek. Indian Trails and FireKeepers have even partnered to provide $35 in free casino slot play to seniors 55 years and older on Tuesdays. Reservations are first come first serve and available with payment by credit card to your bus driver.