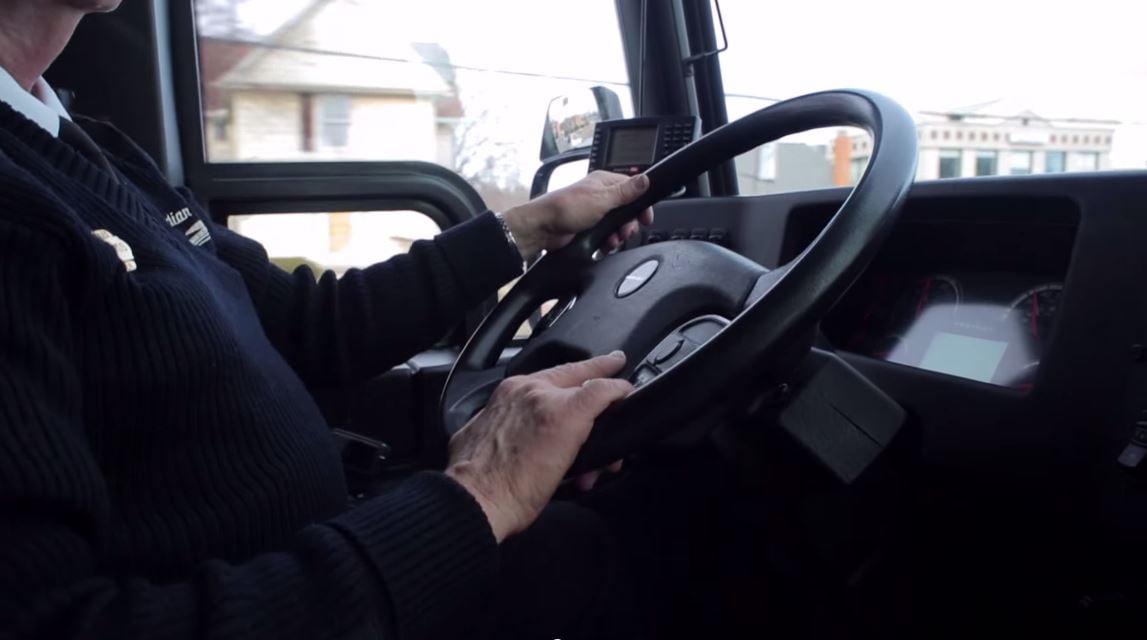 As more and more job seekers recognize professional driving as a way to see the USA, charter bus driving jobs are growing in popularity. Renowned for its beauty, have you ever visited Niagara Falls? Or lost yourself on the beautiful beaches along the east coast? What about making an expedition to the Windy City, or a trip back in time to Mackinac Island? Even a day venture to northern Michigan offers a wealth of sights and small wonders.
If you love meeting new people and exploring new places, a charter bus driving job may be the right choice for you. The motorcoach industry is booming, and with the growing demand for group transportation, companies are constantly looking to hire drivers.
Unlike truck drivers, charter bus drivers—also known as motorcoach operators—come into contact with thousands of people each year. For this reason, customer service skills are an absolute must-have trait companies look for in their drivers. Most charter companies look for outgoing—but not overbearing— personalities. Other desirable characteristics in a charter bus driver include: communicative but not effusive, accommodating, polite, courteous, and also helpful.
Drivers should make sure passengers are comfortable throughout the duration of the trip. This includes pointing out any amenities that may make for a more enjoyable ride, such as adjustable seats, water, and restrooms if they are available on the coach. Successful drivers are not only people-persons; they know how to strike the right balance between diplomacy, assertiveness, and authority. They also have a good sense of direction, they are professional in appearance and demeanor, they demonstrate flexibility in scheduling, they can handle basic inspection and maintenance tasks, and, most importantly, they always put safety first.
In general, motorcoach operators should project a pleasant and accommodating disposition whenever they are around customers. On top of this, they must also have a real passion for driving. The majority of a driver's day is spent on the road, so charter bus driving is an excellent career option for a person who loves long road trips.
If you recognize yourself in any of these descriptions—if you love to drive, enjoy meeting new people, and thrive on seeing new places—read on. It's time to begin the job search.
Beginning the Job Search
Where do you go? Searching for a job can be a frustrating process. However, with virtually every company now accepting applications online, you can do this from the comfort of your home, or even on the go with your mobile device.
Forbes.com recently released an article detailing "The 10 Best Websites For Your Career." Here is a list of a few sites that might be helpful when looking for a career as a charter bus driver:
Of course, these aren't the only job sites you can venture to when looking for a job as a motorcoach operator. Keep an eye out for job postings on careerbuilder.com, craigslist.com, and SnagAJob.com. You can also look in your local newspaper, and on social media sites such as Facebook and Twitter. Don't forget to keep an ear out for word about jobs from family and friends that might know someone in the industry. If you have a specific company in mind, visit their website and look for a 'Careers' link somewhere on their home page.
There are many resources you can use when looking for a job as a motorcoach operator. Job posting sites, company websites, social media channels, and local newspapers are just a few of the most useful.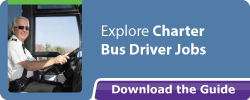 Interested in joining the team at Indian Trails? Click below to learn about career opportunities with us.