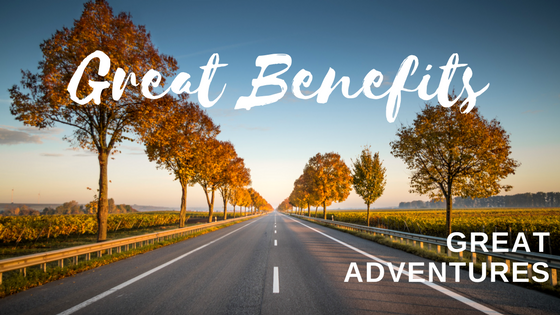 If you are an independent worker who enjoys meeting new people and seeing new places, a career as a charter bus driver might be the right road for you. The work of a charter bus driver varies depending on your assigned route, and every day on the road introduces new passengers, new destinations and new adventures.
Motorcoach operators play a vital role in the success of each charter bus trip. In addition to operating equipment in a safe manner, drivers must also transport passengers to and from their destinations on time, ensuring a comfortable ride for everyone on board. They are also responsible for maintaining the bus so that it is presentable for the next trip.
Jobs with benefits
Because motorcoach operators must accept a lot of responsibility, most are compensated with a fair salary and a decent benefits package. Depending on the company, these benefits may vary substantially. Variations in packages with employers offering both health and career benefits to full-time drivers. In terms of health benefits, most companies offer a health insurance package with reasonable co-pays and deductibles and may also include dental and optical. Some employers also offer life insurance policies, short-term disability and employee assistance plans. Most companies require the employee to maintain full-time status for at least 60 days before receiving health benefits.
There are also a wide variety of career benefits available to full-time employees. Perhaps the most common is a retirement package. Companies offer employees a 401(k)-retirement plan, many providing a company match. Along with the plan, employees often receive free financial and investment counseling. To start contributing to a retirement plan, many companies require a minimum amount of time worked from a few months to a minimum of one year and 1,000 hours before allowing access to the retirement plan. Indian Trails offers the following benefits:
Medical insurance
Paid holidays
Vacation
A 401(k) plan
Because of the competitive nature of the industry, the rate of pay is generally very good. Drivers can be paid based on either an hourly rate or a mileage rate, with an hourly wage ranging anywhere from $10/hour to $20/hour. Drivers may also be eligible for additional pay based on individual and company performance. Some companies offer new employees a sign-on bonus as an incentive to join the company. Sign-on bonuses are a nice benefit if the annual salary is lower than the employee desires. Another perk to keep in mind are the referral bonuses; a program to reward current workers who refer new employees. A few more perks you may come across in the job search are free travel, company-paid physicals and accommodation reimbursement, including overnight lodging and a daily meal stipend.
Top-notch training
All drivers must be adequately trained in the areas of safety, driving and other job responsibilities. Many companies have extensive training programs. These programs are often conducted in phases and can range anywhere from three to six weeks or more. Many employers offer paid training as part of the employee's benefits package. At Indian Trails, our comprehensive training program is among the best, requiring all new drivers to complete four to five weeks of training. Our program includes a minimum of 40 hours of classroom instruction and an additional three to four weeks of in-bus instruction that includes course work and on-the-road driving with a driving instructor. Our new drivers can expect to log more than 1,500 miles of on-the-road driving during their training.
Most motorcoach companies offer drivers an attractive benefits package to ensure their employees are well taken care of and happy in all aspects of the job. With the availability of opportunities in the industry, career advancement is not out of the question. Review the benefits available at your local charter bus companies and Indian Trails and consider applying to be a motorcoach operator today!