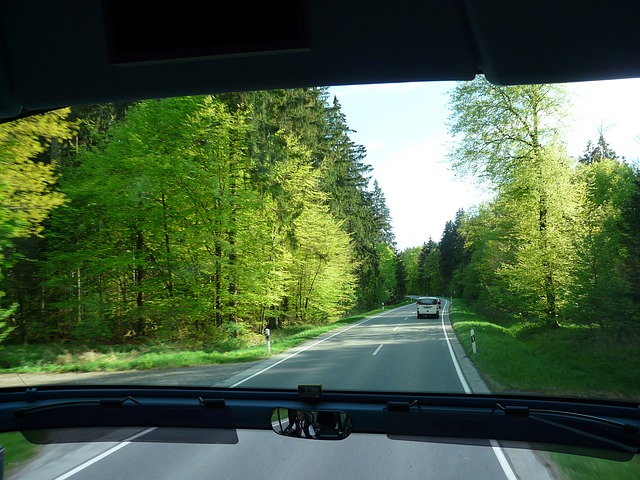 "If you do what you love and you'll never work a day in your life." - Marc Anthony
Chances are, you've heard this adage or some variation on it. Maybe it was a career counselor, a coach, or even your grandpa who told you that if you make your living doing something you enjoy, it won't feel like work. Well, sometimes life gets in the way and work does feel like work. But it's never too late to (a) discover that thing you love to do and (b) learn to do it well. Just look at major league baseball pitcher Satchel Paige, jazz musician Miles Davis, astronaut John Glenn and artist Marc Chagall – all at the tops of their games in their 50s, 60s, 70s and 80s.
Whether you're new to the job market, switching careers or considering an "encore" post-retirement gig, ask yourself a few questions:
Do you enjoy meeting new people?
Do you like seeing new places?
Are you comfortable being in charge?
Are you an independent spirit who is also willing to dot your i's and cross your t's?
Do you have an aptitude for machinery and/or technology?
Have you ever felt "called" by the open road?
Do you love to drive?
If you racked up more yes's than no's … a career as a motorcoach driver may be ideal for you.
Charter Bus Drivers
The primary job of a charter bus driver is to safely transport groups of people from Point A to Point B—frequently covering a long distance. You may be moving executives, sports teams, school children or church groups, sometimes on a regular basis. For example, you may be the operator who drives the charter bus for a particular school's out-of-town field trips. You may take a certain group of executives to their quarterly sales meeting or retreat.
Upside
Charter bus drivers enjoy the privilege and responsibility of operating a 20-ton piece of high-tech machinery for the purpose of getting people where they need to go. You may become familiar with certain routes and enjoy the ease that comes with expertise. If you become a "regular" with a school or firm, you may get to know certain groups of passengers personally. For example, if you drive a sports team to all of their away games, you will get to know the players and coaches. You'll cheer on their wins and commiserate with their losses.
Downside
Long drives can be fatiguing. They can get boring. With little exercise and few breaks, school children may get restless, executives may get irritable, sports teams may get rambunctious. But the driver must always stay alert, even-tempered and in charge.
Inside
Today's charter buses are big—with anywhere from 45 to 57 seats, a roomy interior, and luxury appointments like reclining seats with footrests and headrests, individual climate and lighting controls, cup holders, an onboard restroom, and underbody storage space for luggage. Amenities typically include Wi-Fi, 110V outlets, public address systems and DVD players, plus safety features like directional and diagnostic GPS.
Outside
Charter bus drivers usually travel long distances on major freeways and must navigate local traffic upon arriving at the destination venue.
Tour Bus Drivers
Groups engage tour buses to travel outside of their usual environment for the purpose of leisure or business. Tourists may hire a tour bus for vacation travel, group tours or family reunions; companies may charter one for business trips or conventions. A tour bus driver plays a part in the overall customers experience and is expected to know the local sites and attractions, answer questions, and help passengers find their way through unknown territory.
Upside
Tour bus passengers are often on vacation, pursuing an adventure or doing something fun. They are likely to be in good spirits and enjoying themselves. The atmosphere is casual and relaxed.
Downside
Tours to specific destinations may take you to out-of-the-places where you can't use short cuts or bypass construction. You may be dealing with inclement weather, poor road conditions or bad traffic. When people drink and relax, there's often someone who gets a little too rowdy.
Inside
A tour bus may be a full sized luxury motorcoach or a smaller vehicle such as minibus or mini coach. Whatever the size, a tour bus typically has amenities such as reclining seats, climate and lighting controls, tinted windows, free Wi-Fi and DVD players. Depending on the size of the coach and the types of tours, the tour bus may or may not be equipped with an onboard restroom. On tours, passengers often bring food and beverages on board to create a relaxed and hospitable environment.
Outside
Tour groups depend on tour bus drivers to get them to all kinds of places. It might be an afternoon museum visit, a winery tour, a sight seeing trip, or a shopping excursion—so drivers will find themselves in urban centers, on rural roads and everywhere in between.
Shuttle Bus Driver
Shuttle transportation gets people back and forth between one designated point to another, typically at regular intervals. So, a shuttle bus driver might transport patrons from off-site parking to concerts, ballgames, art fairs and other attractions. They might move business groups from one venue to another during conventions and tradeshows. Or they may provide regular shuttle service for university students, residents of an apartment complex, or shoppers.
Upside
You will become an expert on your particular route. You'll learn all the "ins and outs" and get to know many of your regular passengers. The driver plays a key role in delivering a needed service that is intended for the comfort and convenience of customers. Drivers get satisfaction from helping people get where they need to go, especially those who may have no other transportation options.
Downside
A pre-determined schedule and specified route leave no room for bad travel conditions, street closures or the like. Passengers may be rushed and stressed; buses may get crowded, with passengers standing; passengers who have to wait for the next shuttle may be irritable or even belligerent. No matter what the situation, the driver has to stay calm, polite and in charge.
Inside
A shuttle bus can be anything from a passenger van to a full size motorcoach. It is its function—not necessarily its size— that makes it a shuttle bus.
Outside
Concerts, art fairs, shopping centers, casinos … wherever lots of people need a lift, that's where shuttle buses go.
Driving a motorcoach is not for everyone. And that's a good thing – because, after all, if everyone was driving a bus, who would populate the cubicles of the world? But if you're a people person and a leader, if you're calm under pressure, and, above all, if you love to drive, a career as a motorcoach operator just might be that job that doesn't feel like work.