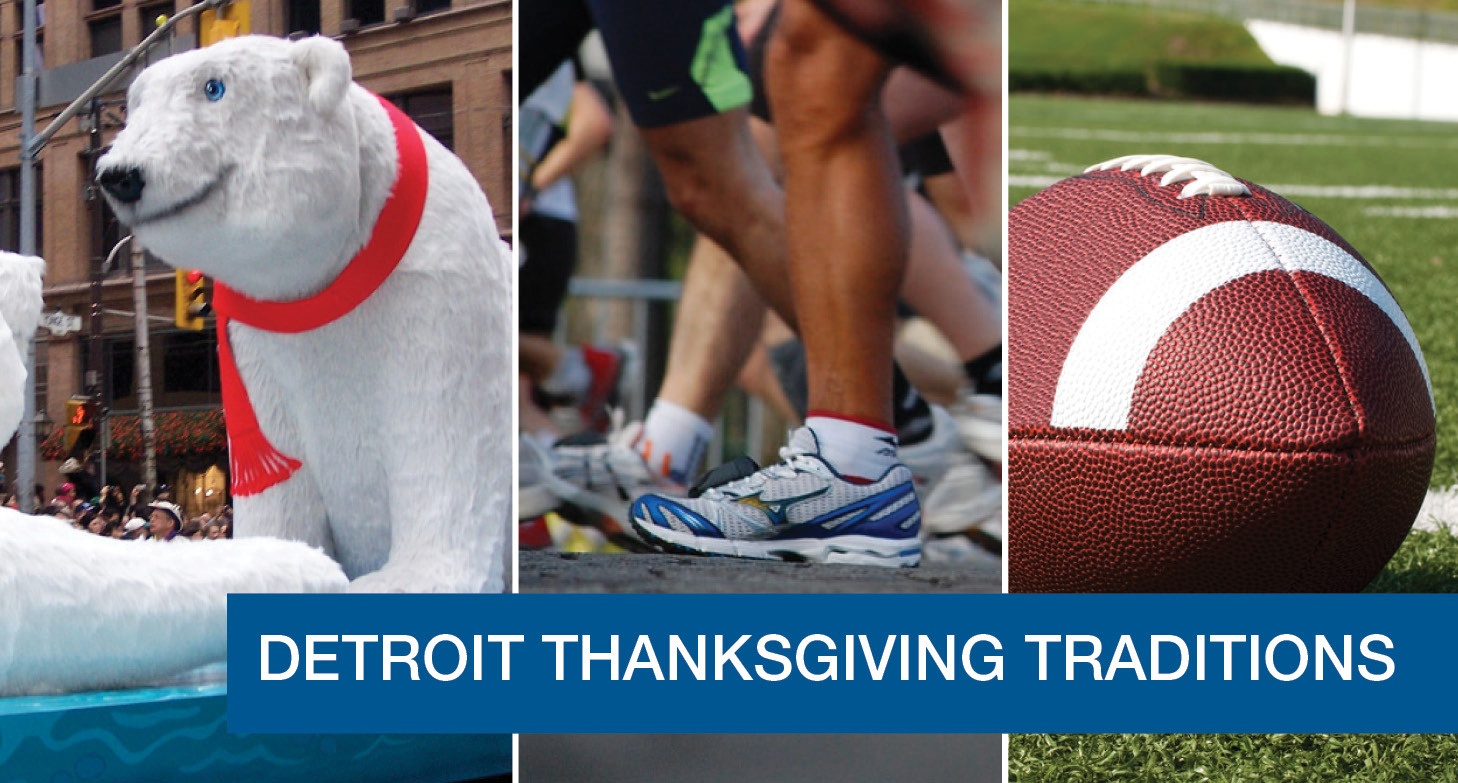 If you're not a Detroit native, you might never have attended the Thanksgiving Day parade there. Instead, you probably watched it on the television from your couch or in your kitchen as you prepared cranberry sauce or stuffed the turkey. Ranked the second best Thanksgiving Day parade in the country, it's become iconic to Detroiters and to out-of-state Michiganders who want only good things for Detroit. So, if your church, school group, or group of extended family or friends want to be a part of helping make it No. 1, consider attending this holiday season.
Presented by Art Van Furniture and billed as "America's Thanksgiving Parade®," the extravaganza kicks off on Thanksgiving morning precisely at 8:50 a.m. at the corner of Kirby and historic Woodward Avenue. Proceeding for three miles down Woodward, spectators will be treated to a sky filled with gigantic balloons drifting overhead, the crowd applauding amazingly creative and beautiful floats, and cheers ringing out for the many precision marching bands, dance groups and pompom teams from across the state and the country. Add to that being wowed by a variety of specialty acts like the Big Head Corps and the Distinguished Clown Corps (celebrating its 35th year in the parade) and you have one amazing day!
Things You Need to Know
To make sure you have the best time, you'll need a great plan based on all the information available. Here are some of the things you need to know.
If some or all of your group prefer, there are grandstand seats available along the parade route at three different spots. Options include Woodward and Kirby in front of the Detroit Institute of Arts where the parade begins; at Woodward and Montcalm in front of Comerica Park; Woodward North of Witherall at Grand Circus Park; and lastly Woodward and State St.'s north or south corners. Ticket prices vary and they go fast!
Parade attendees will be able to ride the Detroit People Mover for free from 6 a.m. to 7 p.m. on Thanksgiving Day. All 13 stations will be open including Grand Circus Park, and Broadway and Cadillac which are closest to the parade route.
If your group wants to make it a perfect Thanksgiving Day package, consider taking part in the Strategic Staffing Solutions Turkey Trot, a pre-parade event that has been a part of Thanksgiving in Detroit for the past 35 years and offers a race for everyone from stroller pushers to hard-core runners:
The 5K Stuffing Strut Run/Walk.
Family-friendly Blue Cross Blue Shield of Michigan Mashed Potato Mile.
Two combination events — the popular Drumstick Double (with both a 10K and a 5K), and the Cranberry Combo (with a 1 mile and a 5K).
You can really get in the spirit by wearing a costume and taking part in the judging before the race begins at 6:30 a.m. Everyone racing gets a long sleeve tech shirt and all finishers are awarded medals. Racing registration packet pickup information can be found here, you can pickup your packet at locations around metro Detroit, as well as in Ann Arbor, Brighton, Flint, and Okemos.
If you want to wedge even more action into your Thanksgiving Day in Detroit, consider taking in the Lions football game at Ford Field. The game kicks off at 12:30 p.m. and it promises to be a great one! Tickets are on sale now!
Make a new tradition this Thanksgiving and head to America's Thanksgiving Parade in Detroit aboard a beautiful new Indian Trails bus. Enjoy all the amenities like Wi-Fi, individual climate controls, restrooms. Get a quote today!