Sometimes, you've just got to book a party bus. Prom night. Graduation. Bachelor and bachelorette parties. A night on the town. These are the celebrations for which only a party bus will do. Here's what you need to know before you book.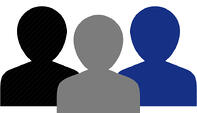 1. Define your group.
No two groups are exactly the same. To emphasize this point—and to demonstrate how differences in groups can affect your party bus choices—we came up with three fictional scenarios describing "typical" party bus group events.
For months, high school senior Emily B. and her girlfriends have been planning every detail of their prom night, down to the precise shade of their dates' cummerbunds. Like many of their classmates, they've decided to attend senior prom as a group—12 couples in all—beginning with photos in the park, followed by dinner at a steakhouse, culminating in the dance itself, and winding down with a school-sponsored post-prom afterglow.
After working 36 years as a claims adjuster for a family-owned insurance agency, Jim G. is retiring. As is the agency's custom, the entire staff will take the afternoon off to honor Jim with a retirement luncheon at a nearby country club. There will be speeches, toasts, a gift, and a cash bar.
Amanda H. is getting married. Her maid of honor and bridesmaids—all eight of them—have decided to throw her a fabulous bachelorette party a few weeks before the wedding. They've invited a total of 25 women for a "martini run"—with plans to hit two local cocktail lounges before settling in at a downtown nightclub famous for specialty martinis and Chippendale-style male dancers.
2. Plan your itinerary.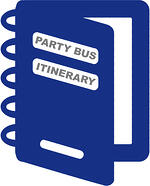 Once you've defined your group, you'll need to decide on the itinerary. What day is your event? When and where do you want the bus to pick up your group? Where are you going? What time would you like to arrive? How many stops, if any, will you make along the way?When you reach your destination, do you want the bus to wait for you or come back for you?
When the time comes to book your party bus, you'll need to know the answers to these questions, along with the address of your destination or destinations, the preferred entrance, and any other details the charter bus company may need in order to plan the best route. Let's return to our three fictional groups to work out their itineraries.
Emily's group will be making multiple stops on prom night—before and after the dance—so it makes sense to use a back-planning approach to determine the itinerary. Here's how back-planning works. Since the dance starts at 7:00 p.m., the planners use 7:00 as their target time and work backward from there.
To arrive at the dance no later than 7:00, they know they will need to pull out of the restaurant parking lot by 6:45. To allow enough time to pay the check, use the restrooms, and board the party bus, they must be done eating by 6:30. With this timeframe in mind, they decide on a 5:00 reservation to allow an hour and a half for getting seated, ordering dinner, being served, and enjoying their meal. To keep that 5:00 reservation, they'll have to wrap up their pre-prom photo session by around 4:30, meaning everyone should get to the park by 3:30. To make that happen, the planners have asked everyone to meet in the parking lot of the high school at 3:00, where they will "count heads" and board the party bus. Immediately following the prom—which ends at 11:00 p.m.—Emily's group will attend a school-sponsored afterglow, scheduled for 11:00 p.m. to 2:00 a.m., after which their bus will return them to the high school parking lot in time to meet their 2:30 a.m. curfew.
Retirement Party Itinerary
Transportation for Jim's retirement party will be straightforward. The guest of honor and his co-workers will board a party bus in the parking lot of their office building at 11:30 a.m. and ride straight to the country club, a 20-minute drive in light traffic. At 3:00 p.m., after the luncheon, the bus will return the group to their work place.
Bachelorette Party Itinerary
Prior to the evening's festivities, Amanda and her friends will be checking into a block of rooms at a downtown hotel, where they've planned to have an old-fashioned slumber party after their evening out. So the bus will pick everyone up at the hotel at 8:00 p.m. The group wants to stop at two cocktail lounges for martinis, with each stop scheduled for around 45 minutes to an hour. Their final stop will be a downtown nightclub, where they've reserved (and decorated) a private party room for a night of games, gifts, entertainment, a bachelorette party-themed cake, and specialty martinis. They've booked the room for four hours (from 10:00 p.m. to 2:00 a.m.), so some time after 2:00 a.m., the women will board their party bus and return to the hotel.
3. Choose your amenities.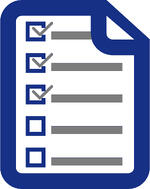 By the time you're ready to book your party bus, you should have a good idea of the amenities you desire. Today's motorcoaches offer a variety of luxury features such as Wi-Fi, power plugs, DVD players, public address systems, reclining seats, and onboard restrooms; but buses that are specifically designated as "party buses" may offer additional amenities such as wrap-around seating, strobe lights, fog machines, dance floors, wet bars, and even stripper poles. As you plan your event, you should also decide whether the bus will be used for transportation only … or if it will be part of the festivities.
Let's return to our three fictional groups one last time to see what amenities they've chosen for their party bus experience.
To create a festive mood for their special night, Emily and her friends have booked a party bus with wrap-around seating, colorful lights, and a great sound system through which they plan to blast their pre-selected playlist all the way to the prom. They'll also stock their party bus with bottled water, soft drinks, and snacks.
Retirement Party Amenities
For Jim's retirement party, his co-workers have produced a short tribute video—equal parts sincerity and humor—to watch on their way to the luncheon. They've chosen a luxury motorcoach with DVD players and monitors so they can watch the video together en route.
Bachelorette Party Amenities
Meanwhile, Amanda's friends have decided to go all out for her bachelorette party—with strobe lights, dance music, a slide show, and plenty of champagne to create a celebratory mood. They want the bus ride to be very much a part of the evening's entertainment, so they've booked a party bus with all the "bells and whistles."
Other Considerations
Chaperones. For party bus passengers under the age of 21 (like our Prom Night group), it's a good idea to have at least one adult chaperone on board. Some bus companies require it.
Risky behavior. Prom night is rife with temptations … and notorious for risky behavior. Chartering a party bus for prom night is one way to guarantee that young people don't drink and drive. Many schools already participate in programs like the Safe and Sober Prom Night Program, which encourages students to sign a pledge promising to stay safe and sober on prom night. Emily's group (or their parents) might consider asking everyone to sign a similar pledge before they're allowed to board the party bus.
Deposit. If you are serving alcohol on your party bus, expect to make a refundable deposit to cover any necessary cleaning or repairs.
Identification. Be sure your guests bring identification to show proof of legal drinking age.
The Company. Always vet your party bus company. Beware of scams, bait-and-switch schemes, and unauthorized operators. Before signing a contract, check the carrier's DOT number, insurance status, safety and inspection record, and accident history.
Want more? Read 10 do's and don'ts of booking a party bus here!
Now you know how to book a party bus for any celebration: Define your group, plan your itinerary, select your amenities . . . and get the party started!