If you are considering a bus rental for your next group trip, chances are you have questions. That's great, because we have answers! Here's the 411 on your FAQ.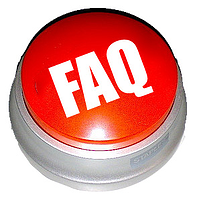 Q. What are some of the top reasons to travel by charter bus?
A. Here are our top five reasons to travel by charter bus: luxury, safety, affordability, convenience, and even the environment.
Luxury: Expect amenities like reclining seats, plenty of legroom, individual lighting and climate controls, onboard restrooms, and special features such as WiFi, DVD players, and power outlets.
Affordability: Per passenger, chartering a bus compares favorably to the price of a train ticket and is around half the cost of flying.
Convenience: A charter bus picks you up at your chosen location and takes you wherever you want to go. Plus, you won't have to hire a taxi or rent a car for local transportation when you reach your destination.
Q. How much does it cost to rent a bus?
A. The cost of a bus rental varies, depending on a number of factors: the size of the coach, the age of the coach, the amenities provided, the distance and duration of the trip, fuel prices at the time of travel, time of the year, and sometimes even the day of the week. A reputable charter bus company will be happy to offer a free, no-obligation price quote based on your specifications.
Q. How far in advance should I book a charter bus?
A. It's a good idea to book a bus as soon as you know the dates of your trip. Depending on the season, even companies with large fleets may sell out. Experienced travel planners like to firm up their transportation two to six months in advance of a "high season" trip (April to October) but may find one to three weeks to be sufficient lead-time during slower periods (January and February, for example). It's worth noting that bus companies can sometimes accommodate last minute requests—so it never hurts to check.
Q. Can my group eat and drink on the bus? What about alcohol?
A. Yes, most charter buses permit food and beverages on board—including alcoholic beverages for adult passengers. The chartering group typically establishes the guidelines for eating and drinking. Your passengers will be expected to use trash receptacles to clean up after themselves, and you may be required to leave a refundable deposit if you are serving alcohol.
Q. Is smoking permitted?
A. Probably not. The vast majority of charter bus companies have strict "no smoking" policies.
Q. How can I be sure the bus is safe and insured?
A. You can review the records of any charter bus company you are considering. Go to the Federal Motor Coach Safety Administration's SAFER Company Snapshot to view the company's safety record and rating (satisfactory, conditional, or unsatisfactory). Never settle for a carrier with a less than satisfactory rating. The Company Snapshot also lets you:
Review the company's record of violations or "out of service" incidents.
Check the company's accident record.
Verify that the company is properly insured ($5 million in liability coverage for buses transporting 16 or more passengers).
Q. Can charter buses accommodate passengers with handicaps?
A. Yes, many charter bus companies own buses equipped with wheelchair lifts. Some may even offer hearing loops for the hearing impaired. Be sure to make your needs known in advance so the company can reserve the appropriate vehicle or vehicles for your group.
Q. How far can my group travel and how long can our bus trip be?
A. Many charter bus companies are licensed to travel anywhere in the United States and
Canada—so you can go just about anywhere in North America. With adequate lead time, you can normally charter a bus for as long as you need it. However, be aware that your driver must comply with certain "hours of service" rules established by the Department of Transportation: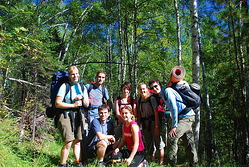 10 hour rule. An operator cannot drive for more than 10 hours, following eight consecutive hours off duty.
15 hour rule. After 15 hours on duty—performing both driving and non-driving tasks—an operator must take at least eight hours off before driving again.
70 hour rule. On-duty time cannot exceed 70 hours for any eight day period.
Q. How much should we tip the driver?
A. Any gratuity for the driver is at the discretion of the customer. For groups that choose to tip, a typical gratuity might be $1.00 or $2.00 per passenger, or up to 15-20 percent of the booking fee.
Q: Who takes care of the driver's lodging?
A. Most charter companies request that the customer arrange for the driver's lodging; and most recommend that the driver and group stay in the same hotel. Keep in mind, many hotels will discount (or even comp) the driver's room, especially if you're booking a large block of rooms. Ask about the hotel's policy when you make your reservations.
Bonus Question
Q: How should I go about selecting a charter bus company for my group trip?
A. Selecting a charter bus company starts with asking the right questions! Want to know more? Read "How to Book a Bus: The Top 'Lucky 13' Questions to Ask."