This blog is a special treat. It is written by Julie Pingston who is THE expert if you want to charter a bus to Greater Lansing. Why? Because Julie works for the Lansing Convention and Visitors Bureau.
By Julie Pingston
Is it up to you to plan the next group getaway or family get-together? Book your motorcoach for easy group travel and then head to Lansing for a visit that will exceed your expectations. The team at the Greater Lansing Convention and Visitors Bureau can help plan the entire visit by helping you locate overnight guest rooms or helping to plan out customized itineraries just for your group.
Located in the heart of Michigan, Greater Lansing enjoys a combination of warmth, convenience and diversity. With its small town friendliness and big city sophistication, Greater Lansing has something for everyone.

Downtown Lansing possesses a wealth of fascinating and entertaining activities including museums, theaters, parks, gardens and a four-season zoo. Trace the path of Michigan history at the Michigan Historical Museum, enjoy the beauty of the restored Michigan Capitol Building, explore the wonder of science at Impression 5 Science Center, relive automotive history at R.E. Olds Transportation Museum or catch the excitement of minor league baseball with the Lansing Lugnuts. The Grand River, with walking or biking trails for miles, flows through downtown and connects to Old Town which features a variety of unique music festivals, specialty shops, eateries and bakeries. Downtown Lansing and Old Town also offer a multitude of festivals and events throughout the year.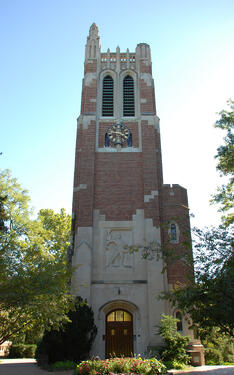 Visit Michigan State University--home of the Spartans. Established in 1855 as the first land grant college, the 2,000-acre campus in East Lansing is the home to more than 48,000 students. Explore over seven acres of the Horticultural Demonstration Gardens which includes the 4-H Children's Garden, Perennial Garden, Annual Trial Garden, Rose Garden and Idea Garden or stroll through the Beal Botanical Gardens, the oldest continuously operated garden of its type in the United States. During your MSU visit, be sure to stop at the MSU Dairy Store to savor a variety of homemade ice creams and cheeses. While on campus, you can visit the MSU Museum to see exhibits of Michigan life and ecology or the Broad Art Museum, a cutting edge contemporary art museum located in an award winning and uniquely designed space. Besides having a renowned reputation for academics, MSU offers endless opportunities for things to do and explore.
Within the Lansing region are charming and unique communities offering a quaint setting for an assortment of activities. Set out on an adventure of kayaking or canoeing along the Grand River; celebrate everything from mint farmers to arts and theater at our festivals and fairs; sit back and relax on a tour aboard a riverboat; or soak in the country charm of a local farmers market.
All around town, you will find many fine restaurants and eateries that feature everything from innovative casual fare to world-class cuisine. The shopping opportunities vary from specialty stores and art galleries to large shopping malls.
Greater Lansing is located within 90 minutes of 90% of the state's population. We hope you will join us for the fun and festivities in Greater Lansing! Be sure and get the free visitor's guide or contact the Greater Lansing Convention and Visitors Bureau for further details about planning a Lansing visit.
For additional Michigan destinations, read our blog.