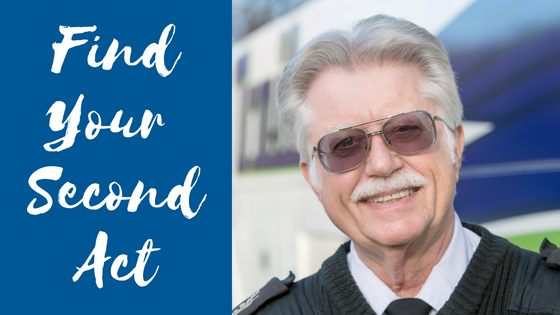 Every day in America, 10,000 post-World War II baby boomers turn 65—a demographic wave that started in 2011 and will continue through 2029. But as they approach "normal retirement age," members of the baby-boom generation—renowned for flouting the status quo—are starting to "reimagine" retirement. Rather than retire at 65 like their parents did, older workers are launching second careers in record numbers … and according to the Retirement Café, driving a bus is among their top 10 choices.
In a recent study, the Pew Research Center discovered that most 65-year-olds (more than half) aren't ready to stop working. In fact, 16 percent of baby boomers say they'll never retire—at least not in the traditional sense of moving to a warm climate and taking up golf and gardening.
The economy—especially the impact of the 2008-2009 recession—is just one of the factors keeping baby boomers in the workforce. But financial considerations aside, a lot of baby boomers just don't feel old enough to retire. With Americans living longer and staying healthier than ever before, most people expect to live 20 or 30 years beyond retirement age. Many baby boomers prefer to define "old age" as 72 or older, and the majority (61 percent) say they feel nine years younger than their chronological age.
Whether they need to work, want to work or both, one thing is clear: most baby boomers plan to stay active, productive, and busy well beyond the age of 65.
Encore Careers
Staying in the workforce beyond retirement age doesn't necessarily mean keeping the same job you've held for decades. Millions of workers between 44 and 70 have already launched second careers—also known as "encore" careers—for all kinds of reasons.
After spending 35 years behind a desk, plenty of workers long to quit the 9 to 5 grind. Some of them are trading the stress and long hours of the business world for something completely different: like teaching yoga, or tutoring English language learners, or driving a bus.
Bus Driving Careers
Bus driving—especially charter bus driving—offers a lot of the perks older workers seem to desire, such as flexible hours, a change of pace and scenery, and the opportunity to learn new skills. Folks who have held sedentary jobs often enjoy being "on the move" for a change; workers tied to one locale during their career may appreciate visiting new places; those who've worked alone—like accountants, lab technicians or computer programmers—may enjoy the opportunity to meet and converse with many new people every trip.
While age discrimination is a very real consideration for older job seekers, a few gray hairs can actually be a plus for aspiring bus drivers. Passengers might equate age with experience, authority and sound judgment. And they could be right. A little life experience can go a long way on the open road. For a generation pondering how to transition into the next phase of life, a stint as a bus driver might be the ticket.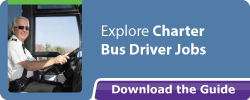 Visit Indian Trails employment opportunities and see current open positions by clicking the icon below: