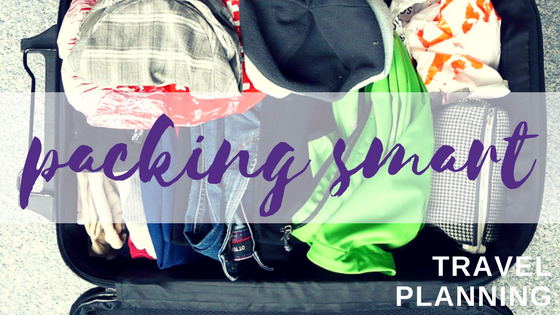 There comes a moment during every long bus charter — sometime after you board your motorcoach, fresh and full of energy, and before you actually pull into your destination hours later — when it hits you like a ton of bricks: You're hungry. Or, you're tired. Or, you need desperately to use the facilities. Or, you're bored. You get the idea. You're only human, after all, and we humans need to eat, sleep and "freshen up" regularly. And while boredom probably never killed anyone, who among us doesn't like to be entertained?
The good news is that you don't have to forego your creature comforts just because you're riding a bus. You simply have to choose your charter company wisely and plan ahead. Once you have booked a bus with all the latest personal and technological amenities, do what smart travelers do: Pack a few provisions so you will arrive rested and refreshed at the other end. When packing, keep in mind that you probably won't have access to any luggage you stow until you arrive at your destination. So pack a carry-on bag or tote to keep your essentials close at hand.
Eat
Even if you plan meal stops along the way, you'll still want to pack a few snacks for the long ride, especially if you're traveling with kids.
Let's start with what not to pack:
Food that can go bad. Avoid milk, anything prepared with mayonnaise, and highly perishable foods.
Messy food. Powdered donuts, watermelon, and barbecued chicken are best on a picnic, not on a bus.
Stinky food. Leave the sauerkraut and limburger cheese home.
Food that requires preparation. In other words: DO bring peanut butter and jelly sandwiches; DON'T bring jars, knives, and a loaf of bread.
Food in storage containers that are not disposable. Like all "rules," there are certainly exceptions. (There's nothing wrong with taking a thermos of coffee or soup if you want it.)
Food that cannot be eaten with the fingers. If you do pack something that requires a fork or spoon, consider using disposable utensils.
Here are a few recommended items:
Bottled water and juice boxes.
Granola/breakfast bars.
Raw vegetables.
Individually wrapped sandwiches.
Fresh fruit (like apples and grapes).
Dried fruit.
String cheese.
Individual portions of nuts, crackers, trail mix, or chips.
Rice cakes.
Animal crackers.
Napkins and/or hand wipes.
Sleep
Not everyone is on the same sleep schedule. When your circadian rhythms signal sleepy-time, others might still be talking, laughing, watching movies, or listening to music … with the lights on. Plan accordingly to bring:
Ear plugs. If you need to reduce the sound of conversation, music, or crying babies, good ear plugs can do the trick.
An eye mask. Also known as a sleep mask, this inexpensive little device shuts out the light and tells your brain to produce melatonin, the hormone that promotes sleepiness.
A pillow. Savvy travelers often pack inflatable pillows or those neck-hugging support pillows; but even a make-shift pillow (a rolled-up sweatshirt or towel) can suffice.
A light blanket or throw. (A sweater or hoodie can double as covers.)
Nasal strips. If you think (or know) that you might snore, a nasal strip is a neighborly touch.
Ear buds and an iPod or smart phone loaded up with soothing music or white noise.
Freshen Up
If you are traveling on a modern motorcoach, you can expect a clean, well-equipped restroom. But it's still a good idea to come prepared; you never know when you might encounter a less-than-ideal rest area. And, of course, you'll need a few personal items of your own such as:
Hand sanitizer or anti-bacterial hand wipes.
Disinfecting wipes for surfaces.
Toilet paper.
Stain stick.
Lip balm.
Contact lens solution, contact lens case.
Sunglasses and reading glasses.
Oil-absorbing facial sheets.
Tissues.
An extra pair of socks. (This is one of those suggestions that may seem weird at first but becomes a stroke of genius later.)
Foot powder or spray. This falls under the category of bus etiquette, which is covered in a separate blog, but if you know your feet are smelly, do your fellow passengers a favor and take preventive action.
Medication. Carry a dose of any medication you would normally take during the time period of your travel.
Non-prescription meds. Pack some over-the-counter remedies for pain, indigestion, diarrhea, motion sickness, nausea, or any other torment the universe may inflict upon you or your companions.
Sewing kit.
Feminine products.
Travel-size toothbrush and toothpaste.
Play
Experienced travelers always seem to have a bestseller, or a book of crossword puzzles, or a knitting project to keep them busy. Here are the most common take-along items for long trips:
iPod (or something similar) or smart phone with head phones or ear buds.
Cell phone and charger.
Book or e-reader and charger.
Laptop or tablet and charger.
Magazines.
Hand-held electronic games (like Solitaire, 20 questions, etc.).
Rubik's Cube or other hand-held puzzle.
Knitting project or other portable craft.
DVDs.
Sketch pad or notebook.
Camera.
Download our "Complete Guide to Booking a Bus" with all the information you need to help you choose the right charter company and buses with the right amenities for you and your group trip!